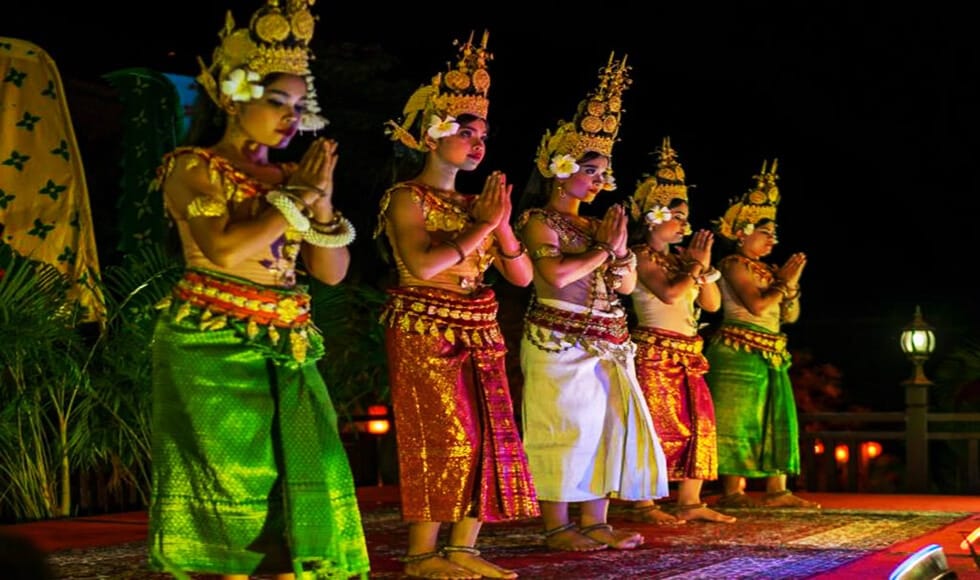 Although Khmers dominate the ethnic groups in Cambodia, Vietnamese and Chinese do make their home here too albeit in much smaller numbers. In terms of religion, you will find a predominance of Buddhism here. The language used is modern Khmer although you might find quite a few French words peppering any conversation, a remnant of the years of French colonial ruling. Thankfully, English is spoken and understood by many, particularly in the locations where tourists tend to throng. French and Mandarin are also spoken, although primarily by the older generation of Cambodians.
One of the most interesting aspects of the Cambodian society is that individuals are always secondary to the groups they belong to. That is, the people traditionally put their family, their society and their country ahead of their own needs.
For foreigners in Cambodia, etiquette is a very critical aspect of brushing up on before heading out here. Causing offense to others inadvertently or deliberately can cause serious problems and it is very important to avoid embarrassing or criticizing others, especially in public. On the other hand, complimenting someone in public on their hospitality is a simple way to add to their honor and show them respect or appreciation.