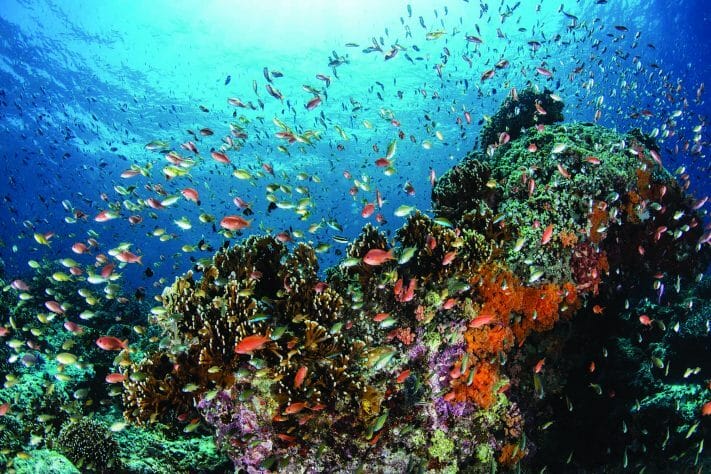 — North Bali & Other Regions —
Renowned for its variety of picturesque landscapes, lovely beaches and villages where traditional ways are preserved.
There are a number of other regions on the island of Bali which are popular with travellers.
On the northeastern coast lies the small village of Tulamben which has a friendly atmosphere and wonderful food. Tulamben is best known for spectacular dive spots including a drop-off and the sunken American ship, Liberty, torpedoed by the Japanese in 1942. Now encrusted with marine flora, it is home to thousands of tropical fish.
The area boasts picturesque rice fields with massive black rivers of volcanic rubble from the 1963 eruption of Gunung Agung. As Bali's highest and most revered volcano, it dominates the easternmost district of Karangasem which is not only renowned for its variety of scenic landscapes and lovely beaches but also for villages such as Manggis where traditional ways are preserved.
The mountainous region of Kintamani is located in the northeast of Bali and centres around the spectacular caldera of Gunung Batur with its deep crater lake and hot springs. Kintamani has a range of accommodation but is easily accessible for day trips from Kuta. It is great for trekking, sightseeing and shopping. Gunung Batur is still active but much of the crater is farmed by villagers with water from Lake Danau Batur. Every three days, a colourful market is held where fresh produce and handmade clothing is sold.
In the northwestern corner of Bali is Pemuteran, a small village untouched by tourism. Bordered by the Java Sea and jagged mountain ranges, the area is too dry for rice cultivation so the local people traditionally live off the sea. Following years of destructive fishing around the offshore coral reef, a conservation project has been instituted. This has resulted in greatly increased numbers of marine life, perfect for snorkelling and diving.
Visitors to Pemuteran may also be interested in Menjangan Island just off the coast, the dramatic Pulaki Temple which is perched on the side of a cliff, the botanical gardens at Bedugul and Sing Sing waterfall.
Natural wonders continue to be a drawcard in the west of the island. The Bali Barat National Park is renown for its dive sites, flora, fauna, great trekking and pristine, beautiful beaches.
Off the east coast is Nusa Lembongan, a small island covered with coconut trees, mangrove forests and small farms. Most people visit Nusa Lembongan to enjoy its quiet beaches, surfing or diving on day cruises from Bali.
The village of Jungutbatu is charming with quiet lanes and a few temples. A popular temple is Pura Segara, which has an enormous banyan tree within its complex.
About four kilometres away is Lembongan Village where visitors can take a tour of the eerie underground house where a man excavated his cave with a spoon.