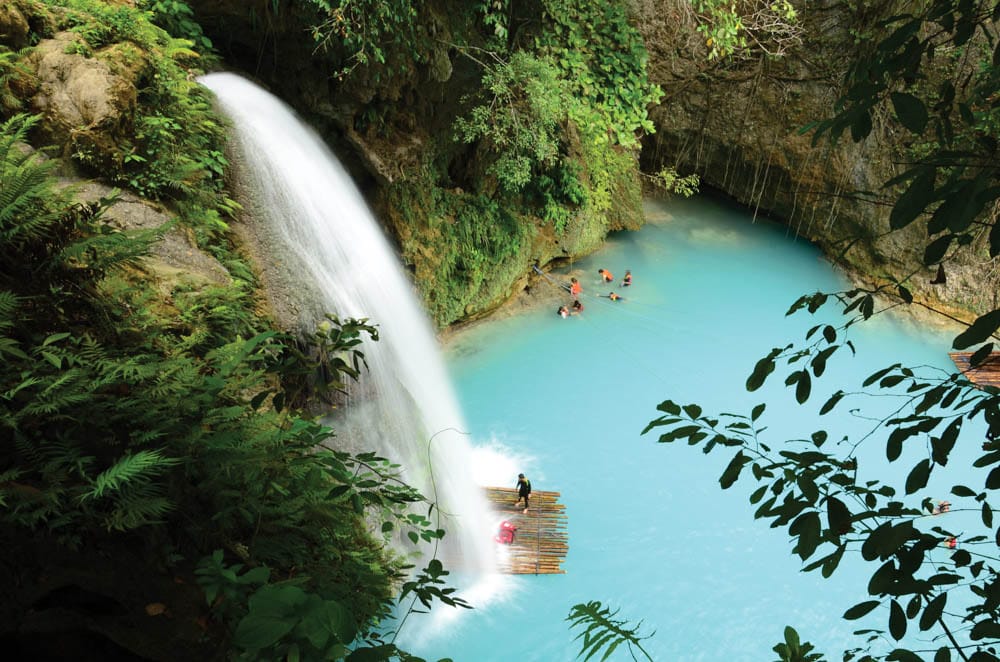 Within this stunning island group is Borocay Island, home to White Beach, which is considered the best tropical beach in the world.
The Visayas is the Philippines' main island group. Situated to the east of Palawan, and between Luzon in the north and Mindanao in the south, there are multitudes of islands in the Visayas, large and small.
The province of Cebu, probably the most well-known destination, comprises six of the 11 major islands in the country, and 161 smaller islands. Cebu retains much of its Spanish heritage in its historical and cultural attractions. It also provides an idyllic starting point for island hopping holidays, many within a couple of hours' drive from downtown.
Cebu City is a major gateway to the Visayas and, being the oldest city in the Philippines, it is often referred to as the 'Queen City of the South'. Cebu's five main cities are Cebu City, Toledo, Danao, Mandaue and Lapu-Lapu (on Mactan Island). Cebu City is home to the Basilica Minore del Santo Nino, the oldest fort in the country, Fort San Pedro, and the restored 19th century home Casa Gorordo.
Mandaue on the coast is the manufacturing centre, with the San Miguel brewery, Coca Cola plant, and a number of other factories from glass to rattan furniture and handicrafts.
While in the Visayas it is a must to visit Bohol, the tenth largest island in the Philippines, famous for its Chocolate Hills comprising more than 1000 oval limestone mounds. A cruise down the Loboc River passes through the towns of Loboc, Loay and Bilar, which has a man-made forest that is home to the tarsier, one of the world's smallest primates. Like Cebu, Bohol has a range of resorts, especially in Panglao, and also boasts dive spots. Iloilo in the western Visayas is an hour from Manila by plane. The city has wide, attractive streets and a number of historical monuments including churches and ancestral houses.
The island of Negros, wedged between Cebu and Panay, is divided into two provinces, Negros Occidental and Negros Oriental, each with an impressive number of well-maintained historic buildings. The province of Aklan, also in the western Visayas, lays claim to two attractions—the fantastic religious and festive zeal of the Ati- Atihan Festival, the nation's week-long mardi gras held in January—and Boracay Island.
The seven-kilometre long Boracay is widely thought of as the ultimate island in the Philippines. On Boracay is White Beach with fine white sand and clear water. White Beach is considered by many to be the best tropical beach in the world.