Films such as Blue Lagoon (shot on Turtle Island, Fiji) and Cast Away (Monuriki, Fiji) have painted that typical image of an island paradise: white stretches of sand, coconut groves, and a clear sky reflecting turquoise waters. Such an image speaks perfection: luxury, peace and serenity. We endeavour to find such a place, to lose ourselves in its simplicity and beauty and let it wash away the complexities and demands of our daily lives. When I first visited Fiji one September, I was met with the reality of this visualisation. I found it to be true.
I spent the first week at Plantation Island Resort, a vibrant hub on the 553-acre Malolo LaiLai Island off Fiji's South West coast. Nicknamed the "island of dreams", it embraced tropical gardens, endless expansions of white sand and clear waters teeming with exotic sea-life.
We got there via a boat ride from Denarau (25 minutes from the airport) and were colourfully greeted by a clad of drummers and dancers, grass-skirts a-plenty. The resort was spread along the beach, fully embracing the charm of that picturesque ocean view. We stayed amidst the coconut trees, in a straw-roofed beachside hut. The accommodation was fresh and comfortable, the perk being the ability to walk out the door and almost directly onto the beach.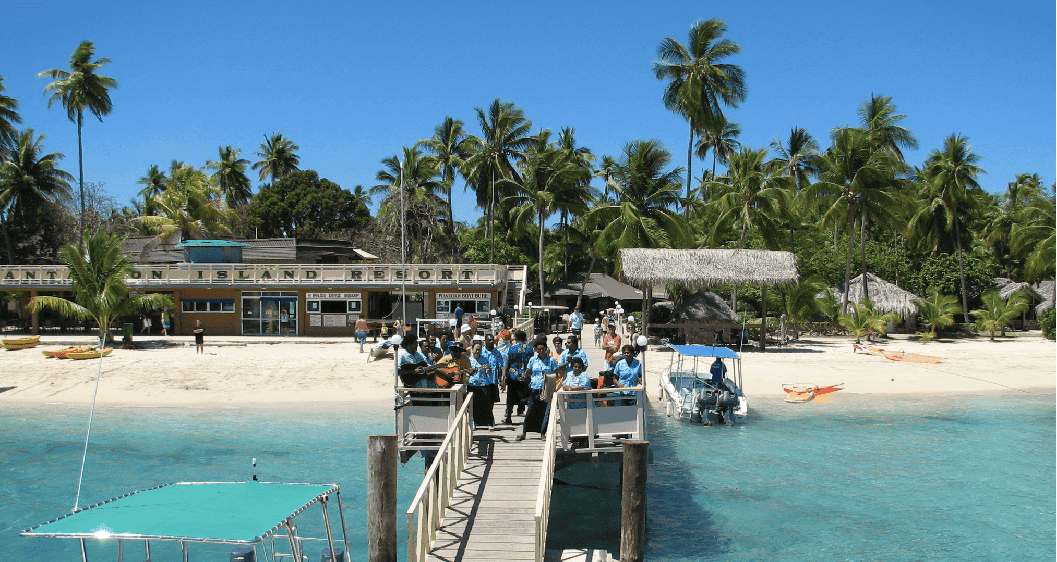 (Above: Greeted warmly by the island's staff and locals.)
A central restaurant area sat at the forefront, overlooking the catamarans and kite-surfers enjoying the water. We discovered several other beachside restaurants within walking distance of the resort, with an abundant selection, from seafood to curries. Plantation Resort itself, however, offers a food package, which allows you to enjoy the succulent goods of its buffet.
There is a diverse range of things to do and see, from walks and solitude to water sports', a game of tennis or scuba diving. Having snorkelled in a few locations in the Southern Hemisphere, I found Fiji's most memorable. We were escorted out to a sand bar, where we discovered a world of ocean flora and tropical fish. I recommend sourcing a waterproof camera, as you'll want to revisit the unique sights you'll see!
On another occasion, we took a boat ride to a section of the island where the locals lived and traded home-made trinkets. Here I grasped a snapshot of Fiji's authenticity.  Another lazy afternoon was spent kayaking around the blue water lagoon, capturing glimpses of the fish or masses of coral along the way.
We were surprised by fire dancers one evening whilst enjoying dinner and drinks on the beach. Vibrancy and a warm reception never failed to impress. Diversity also never ceased. When recalling my time on Malolo LaiLai Island, 'colourful' and 'satiating' are the words that come to mind. I believe many of Fiji's island's would offer a similar experience, catering for families, individuals or romantic's alike, in search of that dreamy island holiday.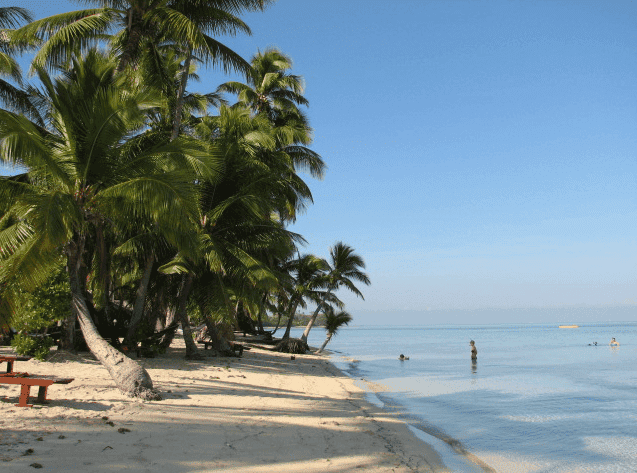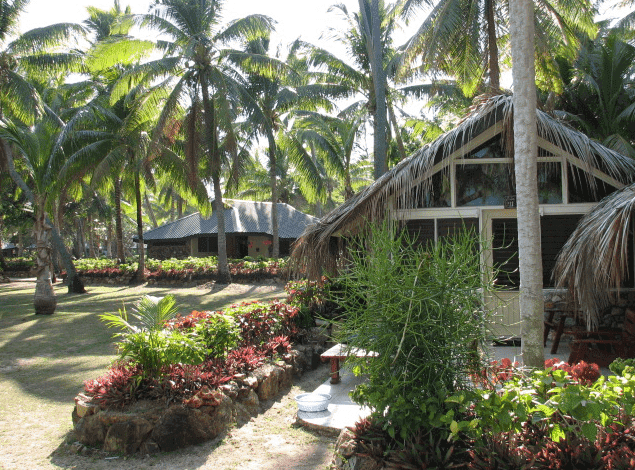 I spent the second week at the Outrigger Beach Resort, on Fiji's Coral Coast. The Outrigger was everything 5-star accommodation promises to be, with impressive interiors, spacious and impeccably maintained grounds, two large swimming pools and friendly Fijian hospitality. It boasted all the features necessary to enable the relaxation and luxury one desires from a tropical holiday.
Our room was in the main hotel block, giving a birds-eye of the tropical gardens and huts that made up the rest of the resort, as well as an open view of the vast Pacific ocean.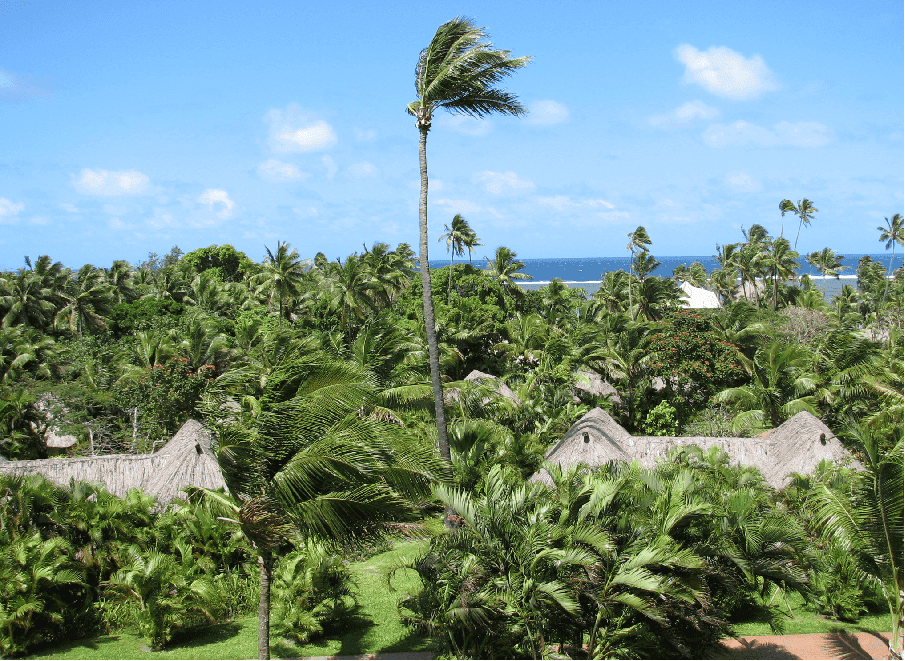 The resort alone was pleasant enough to mooch about, yet the beach and street beyond welcomed other visions: some touristic pleasures, but also, a taste of Fijian village life.
I recall spectacular sunsets and afternoon dips in the pool whilst gazing out at the Pacific. The resort's Beachside Sundowner Bar offers elegant dinners and cocktails. Though for many of our meals we ventured next door to a village restaurant, drawn by the genuineness of the experience and the opportunity to chat with locals.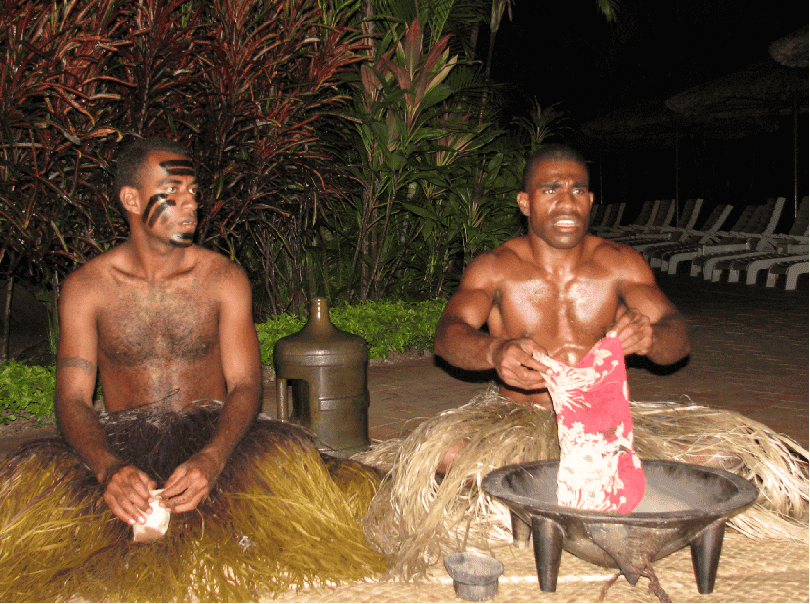 One day we wandered across to Kula Eco Park, a delightful reptile park housing goannas, parakeets and more. I loved holding Fred the iguana, with his inquisitive eyes and soft, textured skin.
On another occasion we drove to Biausevu Village on the mid-Coral Coast to visit a waterfall. The Village was situated inland, 4km in on a rough dirt track. We were welcomed graciously by local women, and escorted by a merry and chatty guide to the waterfall. The path was muddy due to a recent tropical storm (that are exquisite in themselves.) Therefore, we were encouraged to walk barefoot, which we did; trekking with sticks through the tranquil rainforest. We couldn't have experienced it more authentically! It's certainly true that "difficult roads lead to beautiful destinations," as after a few hours we were met by the waterfall in all it's glory. We cooled off in the pool of the waterfall and ate fresh coconut collected and cracked by our guide. It remains one of the best days of my life.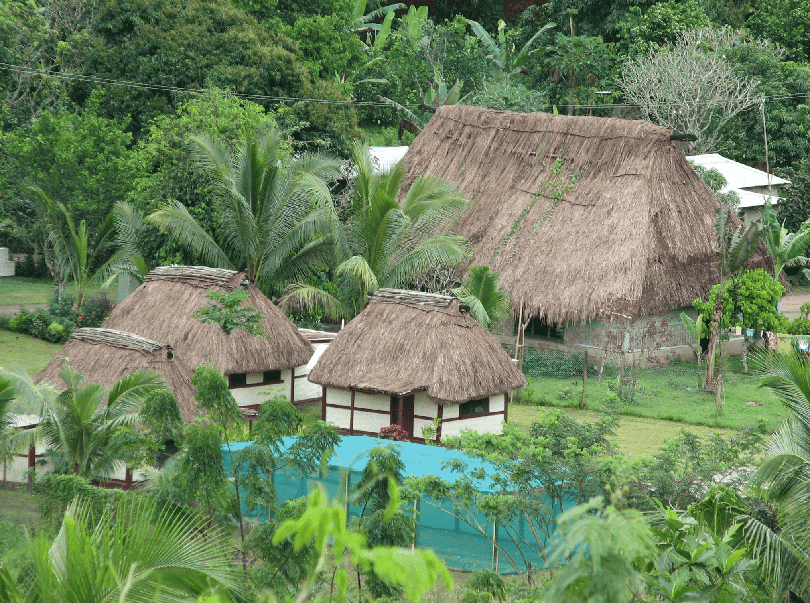 I look back on my fortnight in Fiji with longing and gratitude. Bula! is how you're happily greeted, a word which also translates to 'love' and 'life.' I feel it's a perfect word to summarise it's birthplace. I also feel that returning to Fiji would be returning to paradise.