I always eat at Rose Garden Restaurant whenever I visit Palau because they're happy to prepare whatever I ask for – every single time…and, it's as fresh as fresh can be, to boot.
A quick advance email to Ms. Sara at the front desk ensures the kitchen has exactly what I want and when.
Dinner 1 was deep fried fresh whole parrot fish…Island-style on the scenic hillside of this charming place.  I was in heaven!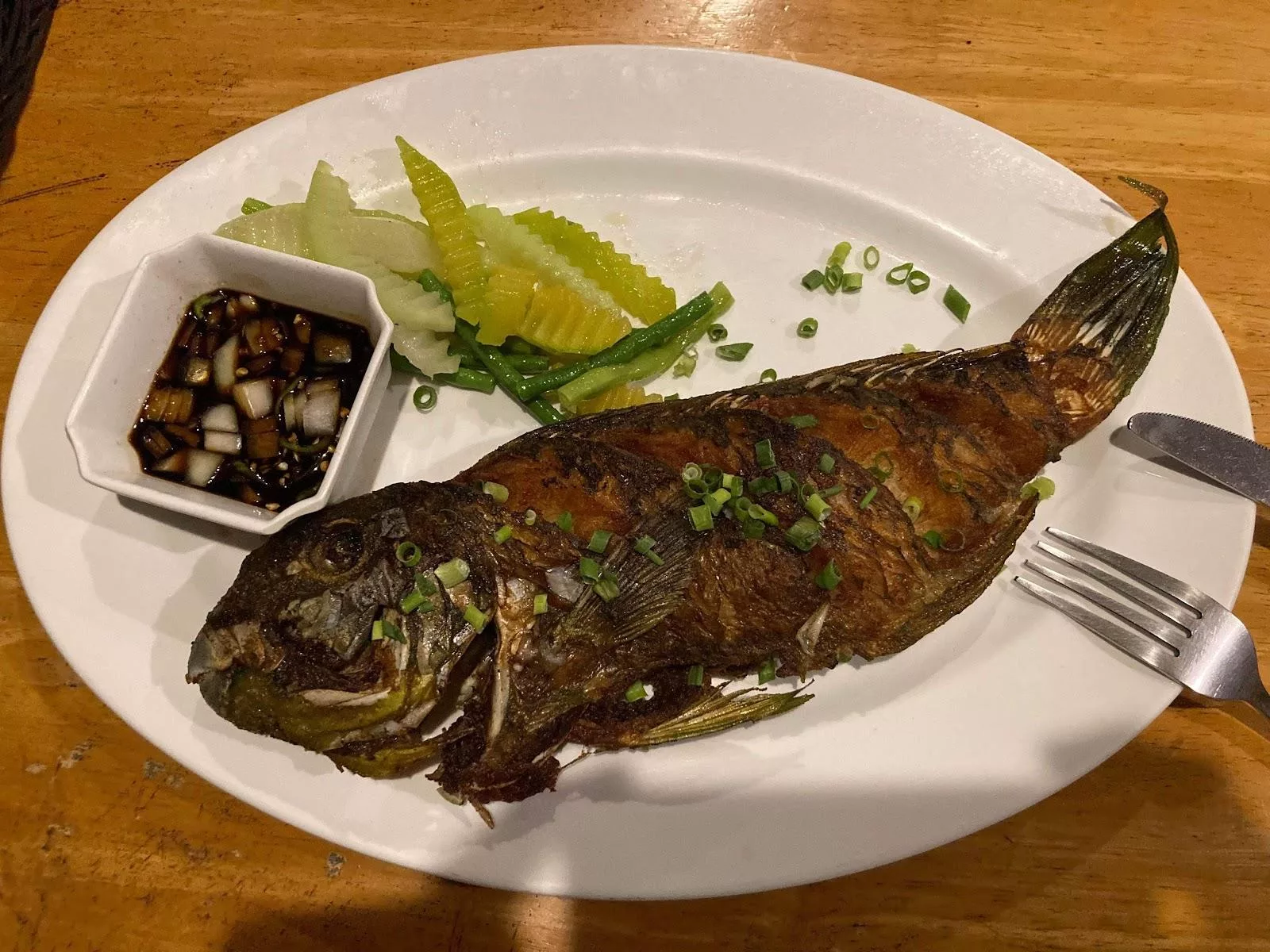 Dinner 2 was stuffed local crab and whole rabbit fish…Island-style on the hillside again and still in heaven!
Then from "Island-style" hillside, I went to Elilai for fine dining on the seaside.  That is, fine dining to the extent of presentation, taste and ambiance-wise.  Attire-wise, patrons came in all dress styles as we were, after all, on a tropical island.
Elilai is renowned for its international cuisines influenced by Palauan and Pacific Rim infusions.  For starters, it was the Koror Mangrove clams,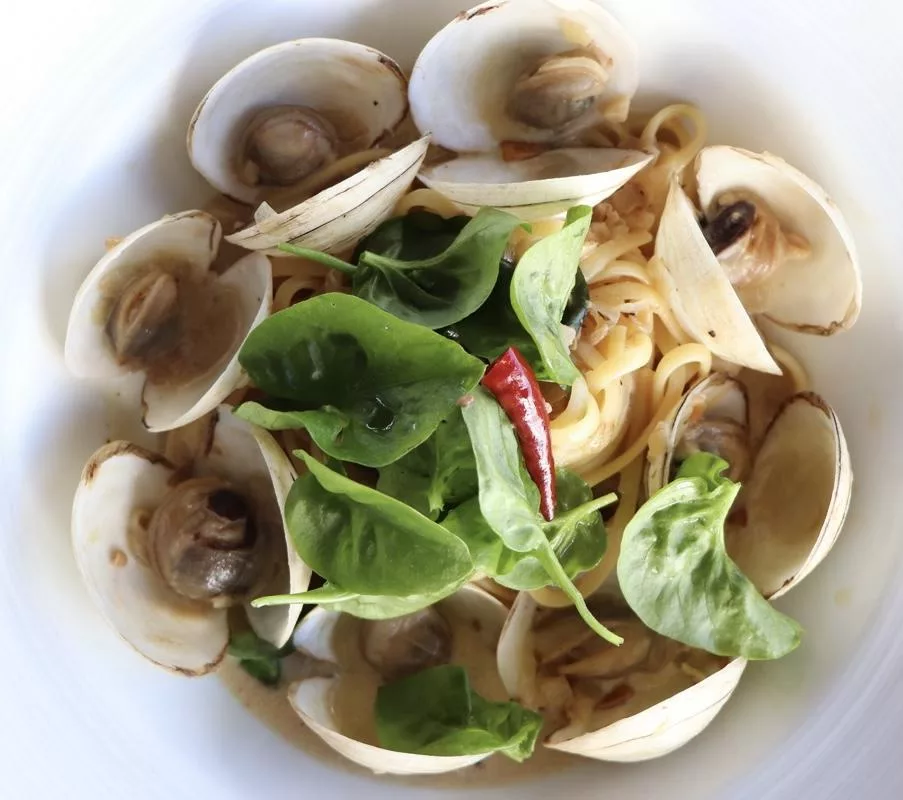 coastal fish chowder with warm bread and a platter of fresh sashimi—wow!  I could have continued ordering those dishes over and over again! BUT…I knew there were more tantilizing dishes to come.  
Up next was the Palauan Steamed Fish with locally grown organic veggies—this was quite unique as it was wrapped and baked in parchment and when my server unsealed it, ohhhhh the aromas that filled the air!
Elilai…a definite must-dine when in Palau.
Then, as a visiting delegate of the PATA MicrONEsia Chapter conference after touring several interesting northern land sites on our Destination Experience Tour 1, we were hosted by Governor Sharp Sakuma and the good people of Ngaraard State to an exquisite Palauan-style lunch buffet at Kuabes Park.  Another wow!  What an array of delicious local food ranging from fresh crab, lobster, fried fish, BBQ ribs, steamed chicken, fruit bat (YES–the incredible FRUIT BAT dish! SO SO GOOD in my book!) yellow & purple taro, tapioca, pumpkin, papaya & spinach soup. Totally amazing!
For Destination Experience Tour 2, we traveled across the crystal-clear blue and turquoise southern waters of Palau to the state of Peleliu.  
After a step back in time touring WWII sites with Master Guide Des Matsutaro, we had yet another out-of-this-world Palauan-style lunch buffet with this one hosted by Governor Emais Roberts and the good people of Peleliu State at Camp Beck known locally as Kambek.  
Their extraordinary table consisted of steamed giant mangrove crabs (and I mean GIANT—one pincer was the size of my whole hand!), stuffed local crabs with coconut known locally as ukaeb, fresh BBQ fish, yellow taro, refreshing chilled young coconuts to drink and a whole lot more that I just had no room left in my tummy for.  I did take a couple of small bags of breadfruit and banana chips to-go which proved to be a good move as I retired to my room.
So, as you can see, in addition to their world-class famous diving, their magical Milky Way, their mystical Monoliths and carved stone faces, their unique Jellyfish Lake, their breathtaking UNESCO World Heritage site, the Rock Islands, amongst a host of other interesting things to see and do— "…it's about the food too!"
Gotta Love Palau❤️