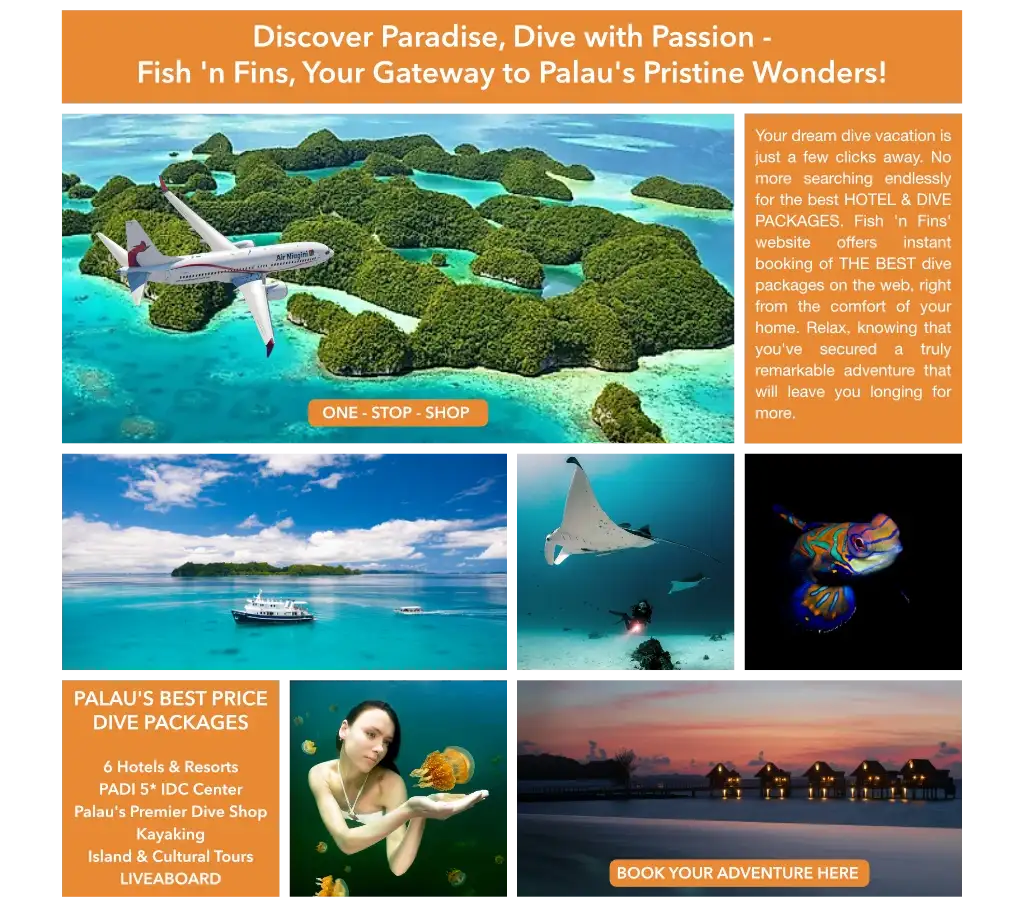 Palau is a dream destination for many world travellers. And your choice of hotel or villa or private bungalow can really make or break the trip. So, it is a good idea to take some time and do some research when deciding where to stay in Palau.
Find a luxurious spot that allows you the right combination of natural surroundings and modern conveniences, tranquillity and easy access. See the guide below for some of the top accommodation options in Palau.
---
PALAU CENTRAL HOTEL, PALAU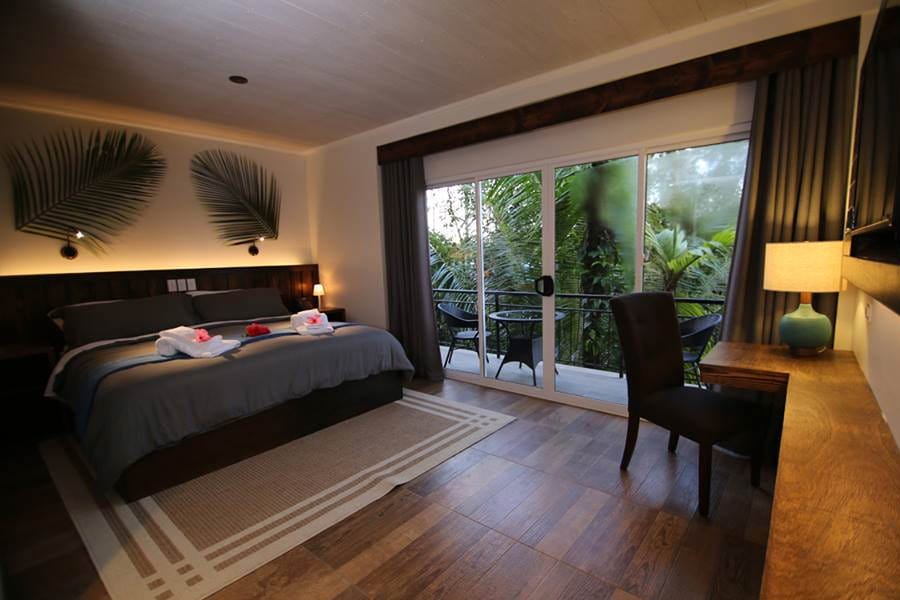 Palau Central Hotel is another top choice for where to stay in Palau.
Conveniently located in the centre of downtown Koror, the hotel is a historical landmark, offering great service, comfort and convenience. It is widely regarded as some of the best value accommodation in Palau.
The hotel boasts 82 newly renovated, modern designer rooms. There is an in-house café, pool with sun loungers, a bar, conference centre, spa and retail space.
And an excellent team of staff on hand 24-hours a day pride themselves on the hotel's level of hospitality and comfort.
The hotel gives easy access to a variety of restaurants, shopping, and other activities in the surrounding areas. These include jungle boat tours and cultural land tours. Visitors also enjoy the diverse marine life, including the legendary Jellyfish Lake and world-renowned dive and snorkel sites.
All the modern comforts
Palau Central Hotel's rooms all include in-room amenities, such as Keurig® Coffee Machines, complimentary Wi-Fi, cable TV, a selection of free movies on-demand, air conditioning, refrigerator, USB outlets, hairdryer, ice, beach towels, and toiletries from HydroSpa®.
Standard rooms
The standard rooms accommodate two guests, with one King sized bed or two twin beds. All of the rooms have the standard hotel amenities and most have balconies. The east-facing balconies provide spectacular views of Palau's famous Rock Islands.
The standard rooms offer a rain shower, vanity, closet, reading lights, Serta® mattress, hypoallergenic pillows, microfiber comforter, and more.
Economy rooms
The economy rooms are clean, comfortable, and very reasonably priced. They offer all room amenities, except breakfast buffet.
They are slightly smaller than the standard room, and have partial windows and/or obstructed views, but include a Queen sized bed.
Double rooms
Most of the double rooms have two Queen sized beds, though twin configurations are also available.
The double rooms offer all standard hotel amenities. Guests can also benefit from a rain shower, vanity, closet, reading lights, Serta® mattress, Instant On EcoGreen® Water heater, hypoallergenic pillows, and microfiber comforter.
Quality, service and convenience
The buffet breakfast is served daily in the comfortable guest lounge, and local snacks and fresh fruits are provided throughout the day.
The hotel's additional services include laundry and room service, classic car transportation, and tour packages.
The Palau Central Hotel is a great choice of where to stay in Palau if you are looking for simple, reasonably priced service.
---
PALAU PACIFIC RESORT, PALAU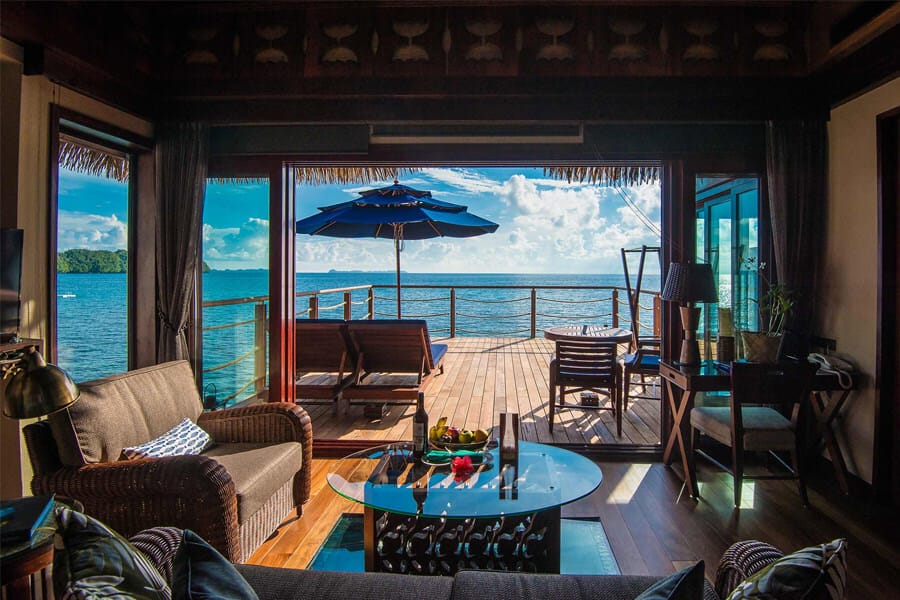 Palau Pacific Resort, flanked by lush tropical gardens and overlooking the Pacific Ocean, is the ideal spot for a private, tropical beach holiday.
Designed with a respect for its natural surroundings, the resort stands no higher than the tallest coconut tree. It sprawls in 1,000 feet of beautiful white sandy beach, and boasts a private lagoon declared a Koror State conservation area, due to its hosting a variety of corals, fish, and giant clams.
The perfect choice of where to stay in Palau if you are seeking something special, the Palau Pacific Resort has its own dive centre located in-resort, ideal for convenient diving trips.
The award-winning resort benefits from 30 years of service in hospitality, and has been awarded the title of Dive & Travel Awards' Best Diving Resort on more than one occasion, as well as being named one of the Republic of Palau's Leading Hotels by World Travel Awards.
Privacy, luxury, convenience
The resort's 160 unique villa-style guestrooms each benefit from the amenities expected of a world-class resort.
The Water Bungalows offer privacy and luxury, overlooking the pristine waters of the lagoon and offering guests stunning views of the Pacific.
And the white sandy beaches of course come equipped with beach cabañas, umbrellas, and sun loungers.
Dining on the ocean
Guests can enjoy an exclusive private dinner for two under the gazebo on the pier. Savour the sounds of the waves under your feet, as your seven-course dinner is served by your personal waiter.
Elilai Spa by Mandara
Elilai Spa in Palau is a perfect hideaway in peaceful soothing surroundings. Located at the secluded end of the Palau Pacific Resort, the spa offers a range of exotic body treatments, utilising the wisdom of ancient health and beauty traditions.
Guests can benefit from an exclusive range of beauty treatments by Elemis, the market leader in aromatherapy, to renew the body, mind and spirit.
With the exotic aromas of spices and fragrant blooms, and gentle soothing music, the senses are bathed and guests lulled into a state of bliss.
Open daily from 10.00 am to 9.00 pm.
---
ROSE GARDEN RESORT, PALAU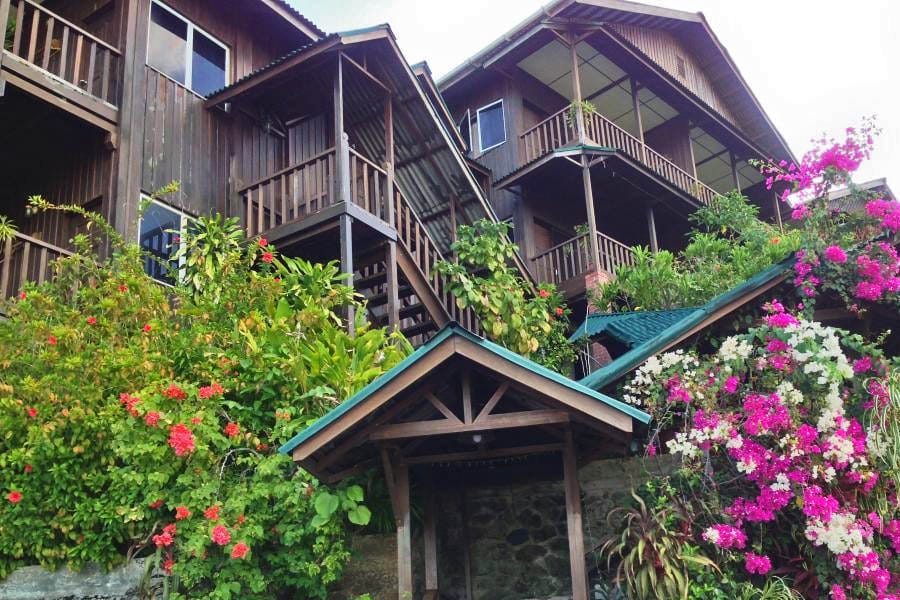 The Rose Garden Resort is another great choice for where to stay in Palau. Set in the hills of Ketund-Ngerkebesang, the resort offers scenic views of the mountains of Babeldaob and of the Pacific Ocean.
Located just 20 minutes from Palau International Airport, it is also within convenient reach of downtown Koror.
Island-style experience
The nature-friendly resort has been designed and built using natural materials native to the region. Offering an island experience, the accommodation is settled high on the hills and overlooks the Rock Islands and surrounding waters.
At this quiet and cosy resort, guests enjoy a warm hospitality and lovely ambiance.
Cottage accommodation
The resort comprises 20 custom-built, air-conditioned cottages, each offering stunning views of Malakal Lagoon and the surrounding islands.
Family rooms accommodate up to three people, with one Queen sized bed and one single bed; double rooms have one Queen sized bed; and twin rooms have two single beds.
The cottages benefit from peaceful private balconies, and a range of modern amenities, including a flat screen TV, DVD player, in-room security, telephone, hot shower, and Wi-Fi internet access. There is also air conditioning, non-smoking rooms, toiletries, satellite/cable TV, and in selected guestrooms a seating area.
Guests also have access to safety deposit boxes, an airport transfer service, laundry service, and an on-site coffee shop and bar. Room service is available 24 hours a day.
Activities for adventurous travellers
In terms of where to stay in Palau, this resort is particularly well suited to adventurous travellers and those who prefer a holiday with recreational activities.
Koror, in the heart of Palau, is situated close by, and the public park is just a ten-minute walk from the hotel. Visitors are invited to explore the surrounding areas and enjoy the friendly culture of the island.
You might take a refreshing swim in the pristine waters of Rock Island lagoons, or go diving at some of Palau's world-renowned diving sites. There are also opportunities for kayaking around the rock islands of Koror and exploring the sights at Babeldaob Island.
International and Palauan cuisine
The Rose Garden Bar & Grill serves a variety of cuisines and chef's specialties, offering mouth-watering options of international and Palauan cuisine. All served in elegant surroundings, in sight of the sea.
---
CAROLINES RESORT, PALAU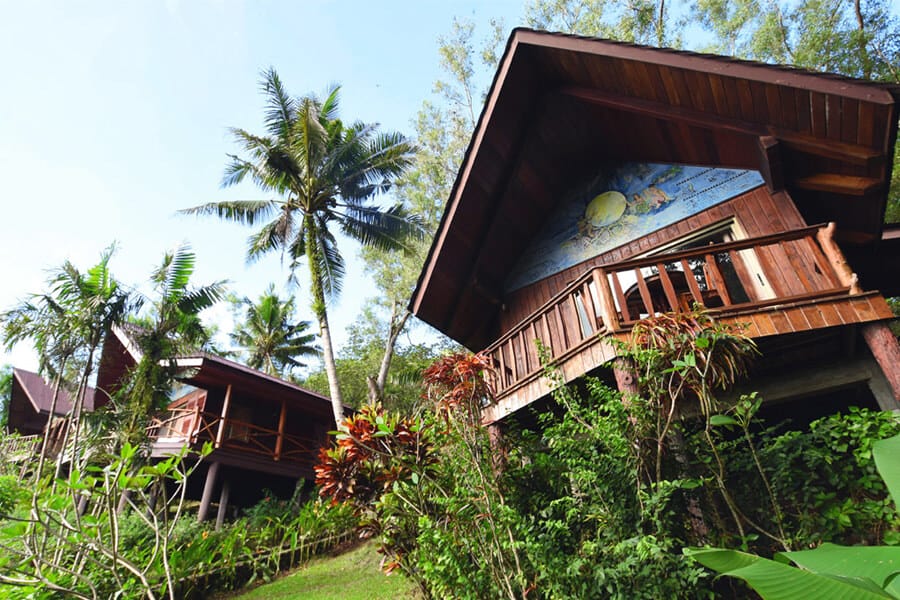 The Carolines Resort is named after the Caroline Islands, and this exquisite resort certainly deserves the honour.
Planted atop an ancient limestone hill, the 30-acre property enjoys panoramic views over the Rock Islands. There are breathtaking sunsets and tropical breezes, and a lush tropical jungle: this pristine paradise is a world-class choice for where to stay in Palau.
The Carolines Resort is conveniently situated just a ten-minute drive from downtown, with its shops and tour companies.
The resort is also located just steps away from the best dining experience in Palau. Elilai Restaurant is renowned for its menu of local seafood, steaks and pasta.
Traditional, tranquil accommodation
The resort comprises an exclusive selection of just eight bungalows, each handcrafted according to the style of traditional Palauan architecture. Local materials such as bamboo, mahogany and mangrove were used in the construction, and the finished edifices are made almost entirely from wood.
Set some distance from one another, the bungalows have been designed to provide tranquillity and privacy. Guests are invited to enjoy their private ocean views, and take advantage of superior service and hospitality.
Perhaps you are choosing where to stay in Palau for your honeymoon. Taking you away from the hustle and bustle of the city, the Carolines Resort is a number one choice.
All necessary modern conveniences are provided. The large bedrooms enjoy queen size beds, air-conditioning, TVs, refrigerators, mini bars, coffee makers, a hair dryer on request, and private bathrooms with bath amenities.
Relaxation and adventure
Not only does the jungle location of the resort make it an ideal spot for bird watchers, it is also perfectly positioned for access to some of the world's best diving sites.
Divers at Blue Corner, Devilfish City, and German Channel are likely to see sharks, manta rays, and coral reefs. The stunning drop-offs teeming with marine life, WWII wrecks, and Jellyfish Lake are all the stuff of diver legend, and diving enthusiasts travel from all corners of the world to see them.
Adventurers can also enjoy various nature hikes in the surrounding areas, and pay a visit to some of Palau's beautiful marine lakes.
For more information contact
Palau Visitors Authority
Address: PO Box 256, Koror, PW 96940
Phone: +680-488-2793/1930
Email: [email protected]
Website: www.pristineparadisepalau.com
Fax: +680-488-1453
---