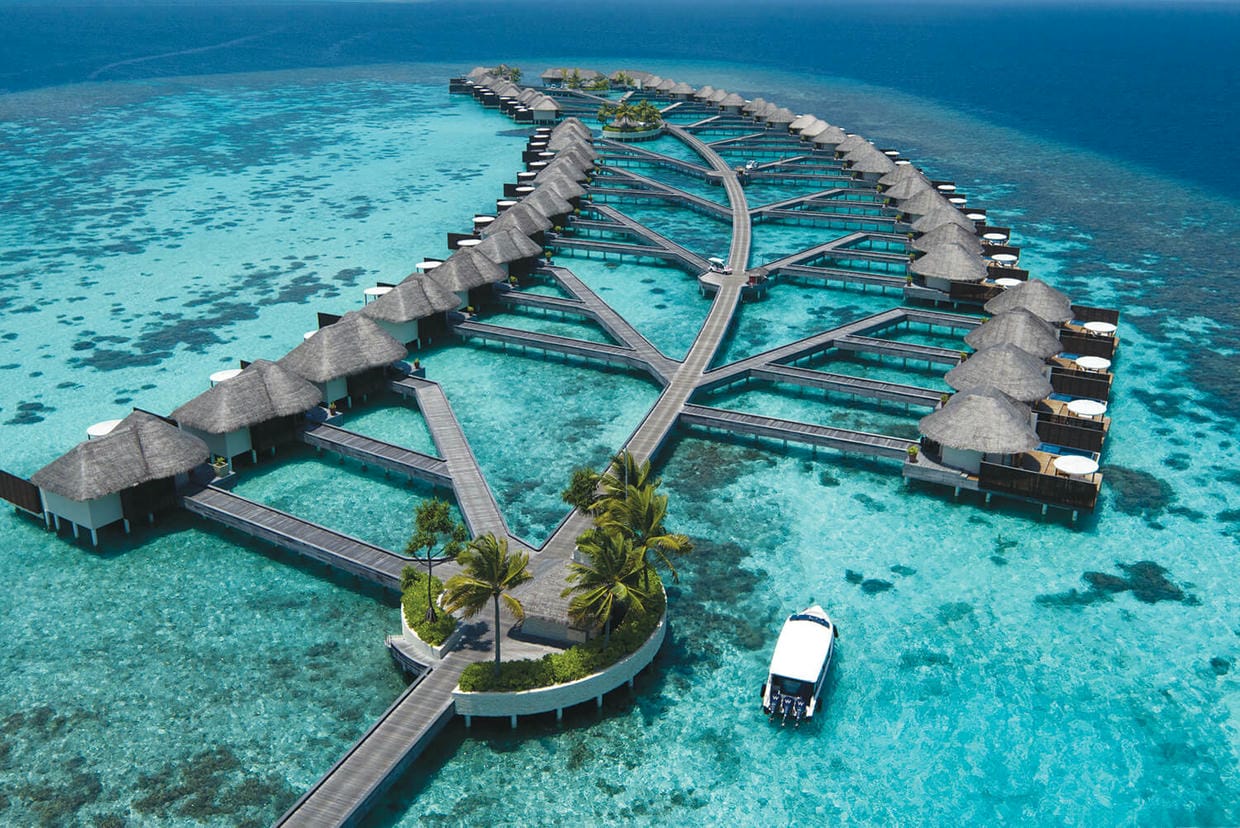 — MALDIVES —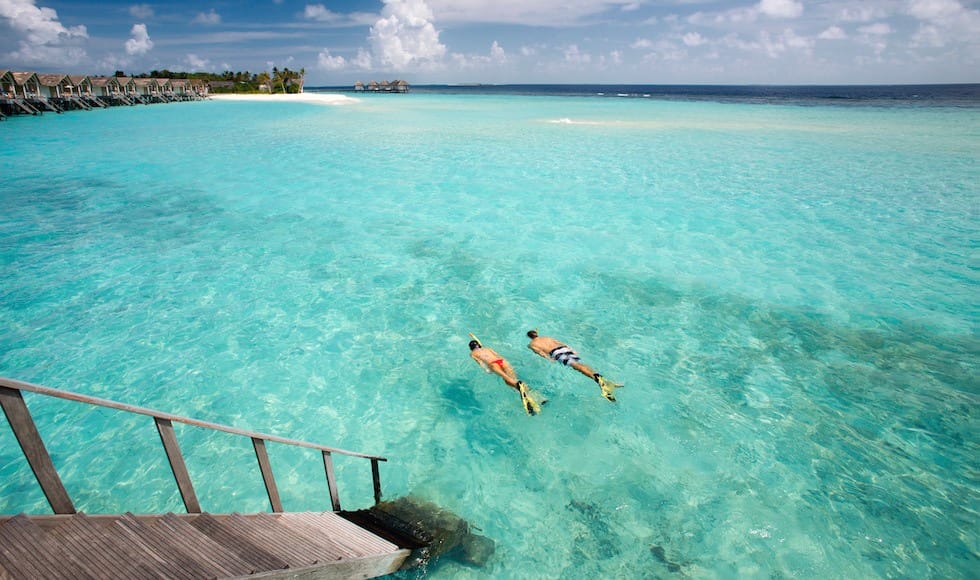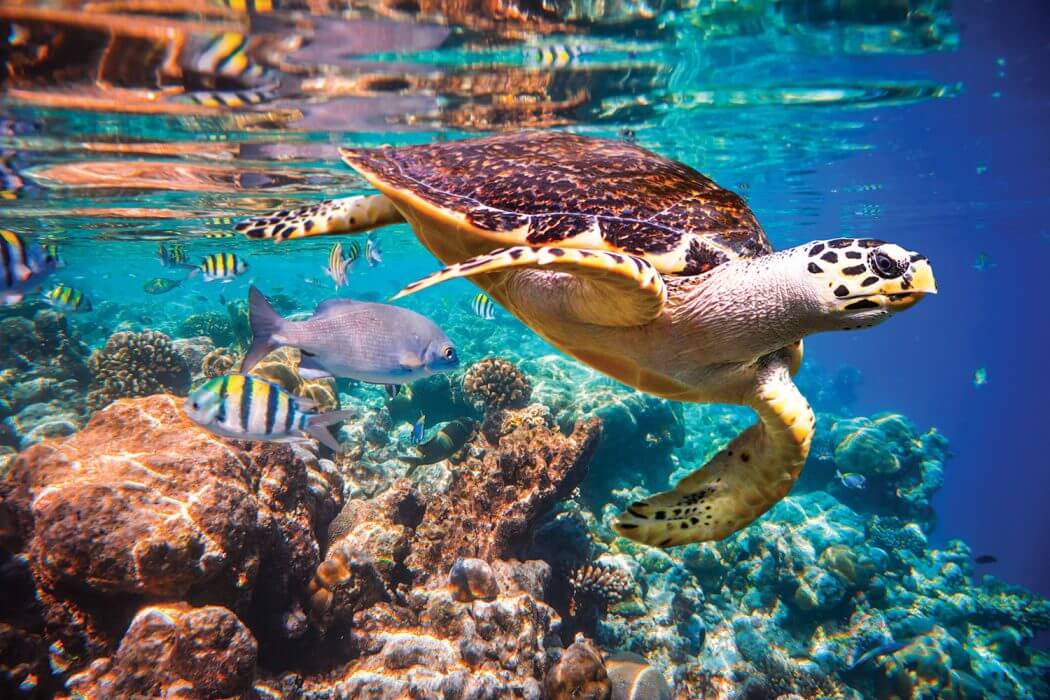 The 1190 low-lying coral islands that make up the Maldives are so small that dry land makes up one percent of the country's total territory. The 26 coral atoll nation is situated southwest of the southern tip of India and Sri Lanka in the Indian Ocean, extending across the equator in a north-south strip.
Capital and major centres
Malé is a small, quaint capital city and the hub of the Malé Atoll. This chain, comprising the old North and South Malé Atolls, stretches for more than 120 kilometres from north to south, but only 10 of its islands are inhabited; some used for specific purposes. For instance, Funadhoo is an island where oil is stored; Thulusdhoo has two factories, Dhiffushi is a fishing island and Kuda Bandos is a picnic island for the general public.
Malé is tiny when compared to other capital cities, however, it houses one third of the total population of the Maldives. Malé is different to the other atolls in the archipelago with its high-rise buildings, paved streets and small parks dotted about the city. Seawalls surround Malé and there are no beaches although an artificially landscaped beach now stretches to the new harbour in the southwest. To the west is the Alifu or Ari Atoll, in the north is the large island of Thoddu, and to the south of Alifu Atoll is the Faafu Atoll and the island of Nilandhoo. In the Laamu Atoll are Isdhoo and Gadhdhoo, both of which feature impressive ruins.
The Huvadhu Atoll is the largest true atoll formation in the world, with a huge lagoon and in the Gnaviyani Atoll is Fuamulaku, one of the most fertile areas in the Maldives.
Meedhoo is located in the southernmost atoll of Seenu and is one of the rarest naturally protected atolls in the entire archipelago.
The people
The inhabitants of the Maldives are thought to have descended from both Southern India's Dravidians and Aryans from India and Ceylon. Dhivehi, the national language, is Indo-Aryan in origin and found only in the Maldives. A contemporary Dhivehi culture is strong, despite many foreign influences, which range from Hindi movies and oriental martial arts, to Western music and Muslim fundamentalism.
It has been an Islamic nation since 1153 AD when the king converted the entire country from Buddhism. The religion is a delicate blend of traditional and modern ideals, with women having more freedom than in other Muslim countries. English is widely spoken in Malé, the capital, and on all the resort islands, and on Seenu, or Addu Atoll, where a British air base was formerly located.
Nature
The brilliantly coloured coral reefs result in the Maldivian seascape being among the most beautiful in the world. Since natural fauna is sparse, the most exciting wildlife is found under the water.
If you visit the Maldives, make sure you grab a mask and snorkel so that you can discover amazing corals and fish such as butterfly fish, angel fish, parrot fish, rock cod, unicorn fish, trumpet fish and bluestripe snapper. Other marine life includes molluscs, clams and crabs while sharks, stingrays, manta rays, turtles and dolphins may also be spotted.
While the larger, wetter islands have small areas of rainforest, for the most part plant life is limited. The most common plants include pandanus, banana, mangroves, breadfruit trees, banyans, tropical vines and coconut palms; and the main crops are sweet potatoes, yams, taro, millet and watermelon, citrus fruits and pineapples.
Tropical flowers are found in abundance and grow either in the wild or are cultivated in gardens. There are 100 species of birds, most of them migratory. Other fauna includes giant fruit bats and tree shrews, lizards, skinks, rhinoceros beetles, paper wasps and colourful butterflies.
The sights
The capital city of Malé is only about two kilometres long and one kilometre wide but is neatly packed with buildings, roads and public spaces. The mosques, markets and small streets give it a charm of its own.
The National Museum houses exhibits of the sultans' belongings and some archaeological discoveries, while the nearby Sultan Park is a pleasant place for a stroll. The imposing white three-storey Islamic Centre & Grand Friday Mosque holds more than 5000 worshippers and dominates the city's skyline. The oldest of the 20-plus mosques in Malé is the Hukuru Miskiiy, famed for its intricate stone carvings. Friday Mosque on Isdhoo is more than three centuries old and features lacquered supports, flowing calligraphy and finely carved rafters. Gadhdhoo is home to one of the Maldives' most impressive ruins, from which rises an enormous stupenda, formerly a huge, white limestone pyramid.
The solitary and exceptionally fertile island of Fuamulaku produces vegetables and fruits such as mangoes, oranges and pineapples, which are not grown anywhere else in the country. Baa Atoll is famous for its handicrafts, which include lacquer work and finely woven cotton felis (traditional sarongs).
Where to stay
The wide variety of accommodation ranges from island resorts and hotels to modern, motel-style rooms and guesthouses, with more on offer in the high-end range. Hotel rates usually include full board. There are also yachts and yachtdhonis, specially converted Maldivian vessels licensed to sleep guests. Developed on uninhabited islands, some exclusive hotels accommodate a limited number of guests while some cater more or less exclusively to certain nationalities, notably Italian, German, French and Japanese visitors.
Some resorts have better access to specific dive sites, local villages, or Malé than others and while all offer scuba diving, some are known as hardcore divers' destinations. Bungalows equipped with modern conveniences and en suite facilities offer magnificent views.
Getting around
Transfers between the islands are by either dhoni (local boats), speedboat or seaplane. Transfers for visitors with confirmed reservations in the Maldives are arranged by the host. Taxis, private cars, motorcycles and bicycles are used for transport on the larger islands including Malé and Addu Atoll. There are two companies operating regular seaplane services in the Maldives. Tourism is strictly regulated, and independent travel is discouraged as it is seen as disruptive to traditional island communities. Cruising across all atolls is now allowed with a permit.
Food and entertainment
Almost everything needs to be imported in the Maldives, except for fish, coconut and some fruit such as watermelon and banana. Fish and rice are the staple foods of Maldivians, with meat and chicken eaten only on special occasions. While there are strict local laws against the consumption of alcohol, liquor is freely available at the resorts. The local brew, raa, is a sweet liquid from the crown of the palm trunk. Maldivian men enjoy 'short eats' (small snacks) in the many small teahouses. Nightlife in Malé is confined to these teahouses and a few Western-style restaurants. Various resorts offer weekly dances with live music from local musicians and tourists are encouraged to hire boats and attend the dances on other islands.
Activities
Seenu, the 'second city' of the Maldives, is the best base from which to visit traditional Maldivian island communities, while Gan is linked by causeways to the adjacent islands and a bicycle is the easiest way to get around and see village life. For those keen to learn to dive, all resort islands have schools run by fully qualified instructors, while some offer training up to professional diver level. The warm lagoon has coral gardens, turtles, shells, crustaceans and schools of brilliantly coloured fish. Trips in dhonis visit some of the best fishing grounds in the world. Night fishing expeditions for snapper and barracuda or dawn excursions seeking tuna, dolphin, fish and rainbow runners are excellent. Other pursuits include cruising from atoll to atoll in boats with bunk beds or private cabins, yachting with professional crews, waterskiing, windsurfing, parasailing, and beach volleyball.
Shopping
Malé is the best place in the Maldives for shopping, and has minimum duty on most items. Best buys include reed mats and lacquered wooden boxes, woven sarongs called 'felis' in wide black and white stripes, Chinese ceramics, electronic items and souvenirs such as coral rings and sea shells.
Climate
It is warm and tropical throughout the year with a cooling sea breeze. The average daily temperature is between 25°C and 32°C.
What to wear
Light, informal cotton and linen clothing is recommended. Most resorts do not enforce any dress regulations. In Malé visitors must wear appropriate attire and cover up.
Currency
The currency is Maldivian Rufiyaa. Credit cards are accepted at resorts, as well as with travellers cheques and tipping is not discouraged.