Going to Vietnam
Flights to Vietnam are served by most major airlines and land at the international airports at Hanoi, Ho Chi Minh City and Da Nang. Tan Son Nhat in Ho Chi Minh City is the nation's largest airport, which handles 75% of international passenger traffic. Vietnam Airlines is the state-owned airline.
Entering Vietnam by land via Cambodia, China and Laos is easily done via overnight train or bus. These methods are inexpensive and comfortable. Boats can be taken from Phnom Penh to the Vietnamese border town of Chau Doc.
Accommodation in Vietnam
There are enough Vietnam accommodation choices to suit all budgets. Dormitory options in backpacking hostels, world-class resorts and hotels in Vietnam are found in large cities and popular coastal and rural areas. Homestays with Vietnamese families can even be arranged via tour operators.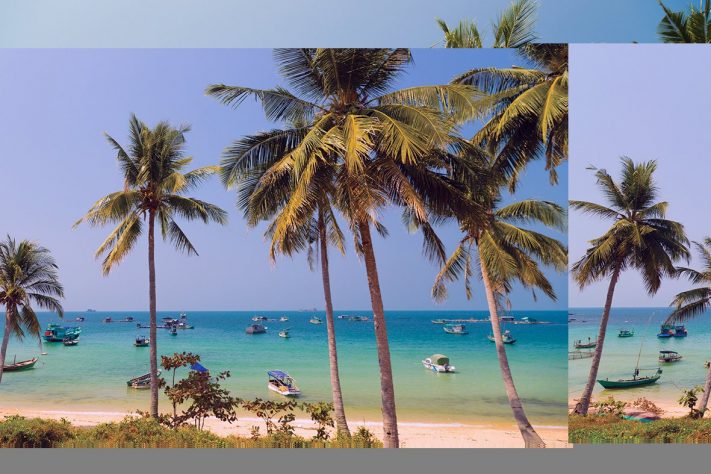 Backpackers' lodgings in Vietnam are basic but cleaner than those in neighbouring countries. Cheap hotels in Vietnam often provide enough basic amenities for a comfortable stay. You can expect more, like a private bathroom, television and air-conditioning, if you pay just a few dollars extra. Family-friendly hostels in Vietnam, with larger rooms and more beds for kids are also getting more popular.
With eco-tourism on the rise, more Vietnamese hotels are adopting environmentally friendly practices. Eco-friendly hotels can be found in northern mountainous areas, as well as some lodges in the Mekong Delta region.
Getting Around Vietnam
Taxi cabs are a convenient way to get around in Saigon, Hano and most major Vietnamese cities. Be sure to check if they run by meter, or prepare to bargain with the driver. You are advised to avoid travelling by car in the major cities during peak hour, unless absolutely necessary – or risk getting stuck in one of Vietnam's formidable traffic congestions. Visitors can also hire cyclos or pedicabs for convenient transport in Vietnam.
Renting a motorcycle would allow you to travel the way the Vietnamese locals do, but the scooter traffic on the roads can be overwhelming at first. If you're travelling on foot, be sure to cross the street carefully. Ease slowly and calmly into the steady by slow stream of traffic, allowing it to meander around you.
Vietnam's Currency
The currency in use is the Vietnamese dong. The US dollar is widely accepted too. More establishments are accepting most major credit cards and traveler's cheques are easily exchangeable in banks.
Vietnam Entry Requirements
All visitors to Malaysia require a valid passport/travel document with minimum validity of six months beyond the period of intended stay. Visa requirements vary for different countries of origin so be sure to check.
Climate & Weather in Vietnam
There are three climatic zones in Vietnam, with temperatures ranging from 22oC to 27oC. The October to March period is the best time to visit North Vietnam.  Central Vietname is protected by the Hai Van Pass Mountains, so temperatures are visitor-friendly all year round. In Southern Vietnam, March, April and May are the hottest months. Pack warm clothing during winter season between November to April if you choose to holiday in North Vietnam and in the highlands.