Hawaiian Food
Just like the language and culture, Hawaiian food is a fusion of native flavours and cooking techniques in a mixing pot of the various foreign influences that have historically impacted Hawaii. Many restaurants in Hawaii offer Asian and continental food while fresh produce, seafood and meat can all be obtained from native plantations and ranches.
Affordable local Hawaiian meals are usually served as plate lunches, usually consisting of meat or fish with scoops of rice and pasta salad. Food trucks are also popular among those who want cheap and good meals. A traditional Hawaiian luau buffet feast serves up dishes like poi (ground yam), kalua pork (a whole pig wrapped in special herbs, baked in an underground oven), marinated shellfish or octopus. Enjoy your Hawaiian food excursion amidst a chilled out ambience with Polynesian music and hula dance.
Hawaiian Nightlife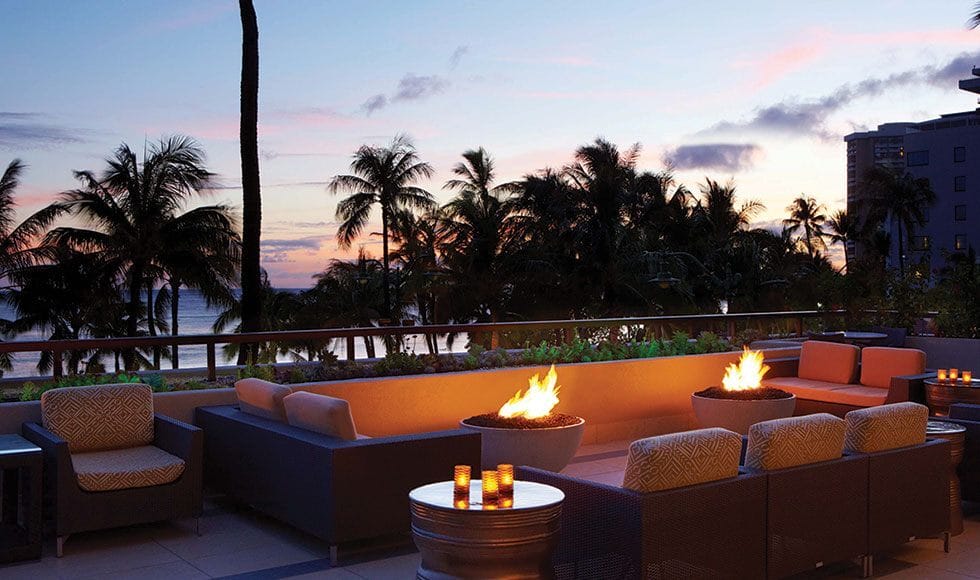 Hawaii is as vibrant at night as it is in the day. After a glorious sunset, the islands come alive as visitors head out for cocktails and authentic Hawaiian cuisine at restaurants and resorts. Kauai is perfect for those seeking a laid-back bar scene.
Oahu has the most vibrant nightlife scene out all the islands. You can expect exotic drinks, great food and live music at a huge range of bars, restaurants, lounges and clubs lined up from Waikiki to Downtown Honolulu. Similar experiences can be found in the Big Island, where you can also enjoy out-of-this-world outdoor nightlife activities, such as scuba diving on the Kona Coast and stargazing on the peak of Maunakea, the largest dormant volcano in the world. For the lovebirds, Maui offers plenty of dining options under the moonlit sky in Wailea. Party animals will love Kihei and Lahaina, where they can dance the night away.