INTERCONTINENTAL FIJI GOLF RESORT & SPA HOTEL
Words & photos by Kelly Tang
With winter settling in, what better time is there to visit the sparkling jewel of the South Pacific, Fiji…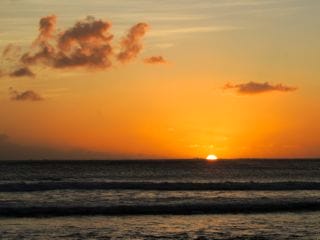 BULA BULA BULA!
Nowhere on planet earth will you receive a more genuine greeting than in the Fiji Islands. The renowned Fijian greeting "Bula" means, hello, welcome, have a good day and have a good everything. The Fijians say it with such enthusiasm, as if they're welcoming a long absent friend.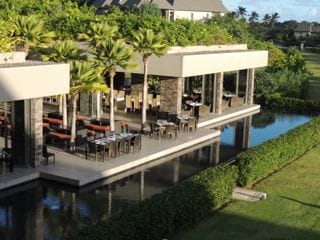 This month's featured resort is the InterContinental Fiji Golf Resort & Spa. Built on just over 14 hectares of tropical gardens the InterContinental is the sole luxury resort on Natadola Bay located on the main island of Fiji, Viti Levu.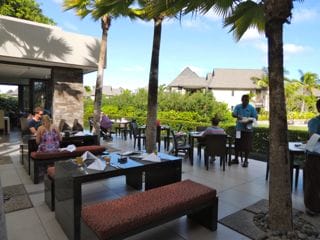 As soon as you enter this 5 star Resort & Spa and receive your first heartfelt Bula you're enveloped with an overwhelming feeling of serenity. Beautifully appointed with artifacts and strategically placed furniture, the walk to reception is dreamlike and you know you've entered a very special place.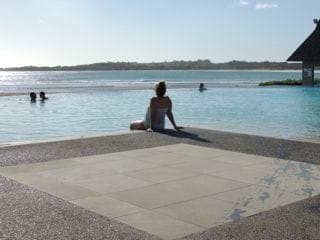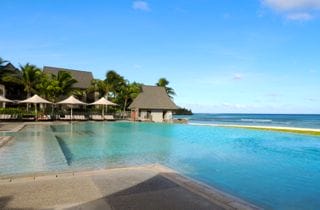 Situated on the beautiful and picturesque Natadola Beach, the resort is just 5 years old and was built on some of Fiji's most exclusive real estate. It has the longest and best natural palm fringed white sand beach on the island, which is ideal for snorkeling and surfing.
What is even more inviting is if you're flying from Sydney or Melbourne the flight is under 4 hours and from the airport you're only a short 45 to 60 minute drive to paradise.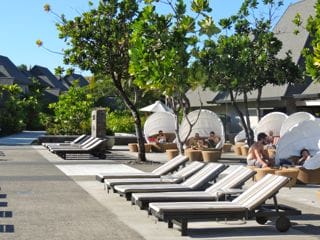 The InterContinental has four restaurants (ranging from fine dining to poolside snacks) a luxurious spa, an 18-hole championship golf course, four swimming pools, outdoor bars, gym, kids club and much more. No expense has been spared to ensure the Intercontinental is truly a world-class resort.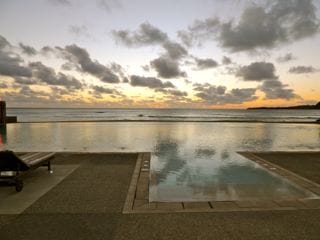 The resort is a haven and a perfect place to relax and unwind. To ensure a peaceful time, an adult only infinity pool overlooking the ocean awaits.
I can personally guarantee that if you arrive with any stress, then make your way to this pool as soon as you unpack and stress no more.
ACCOMMODATION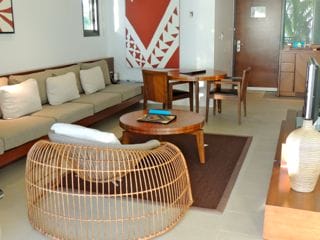 There is a wide variety of accommodation available with all rooms superbly appointed and featuring Cleopatra baths and daybeds on either a generous private terrace or balcony that takes advantage of the classic Fijian vistas and sunsets.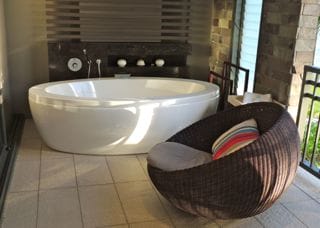 'InterContinental offers seasoned travellers the exclusivity of a resort within a resort.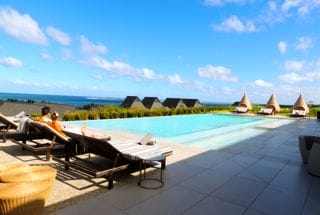 Club InterContinental's 1 bedroom hilltop suites are available and are 115sqm and feature luxurious spa baths and in many, private plunge pools.'
We stayed in a Beachfront view room, which were only metres from the beach.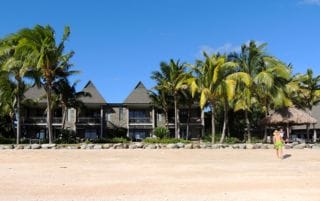 Outside our luxury room on a grass verge overlooking the ocean are massive day beds and once ensconced are very hard to leave.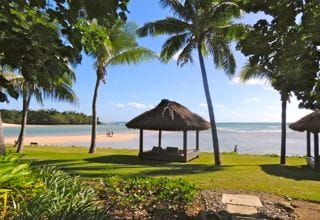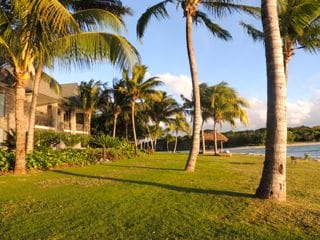 At times though we had to leave to battle our way to the poolside restaurant (Toba Bar & Grill) for snacks and cocktails. Tough life!
You will fall in love with the Fijian people and their beautiful spirit and will not want to leave.
A highlight every afternoon is the daily authentic traditional cultural displays and ritual torch lighting ceremonies. This must be viewed (suggestion only) while sipping sundowner cocktails as the last of the setting sun melts into the Pacific Ocean.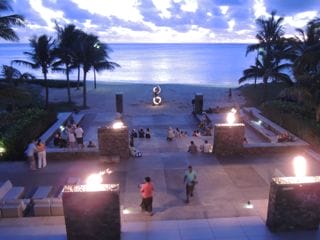 'The InterContinental Fiji Golf Resort & Spa is one of the most magnificent retreats in the South Pacific and once visited you will undoubtedly become a repeat visitor".
How to Book
www.paradisesonline.com