Less than 50 minutes by taxi from the airport and the magic of this island has already cast its spell on me. Normally I need a day or two to unwind after I arrive to a holiday destination, but on this occasion, the metamorphosis from stress-head to not a care in the world, occurred in the ride from the airport to my hotel.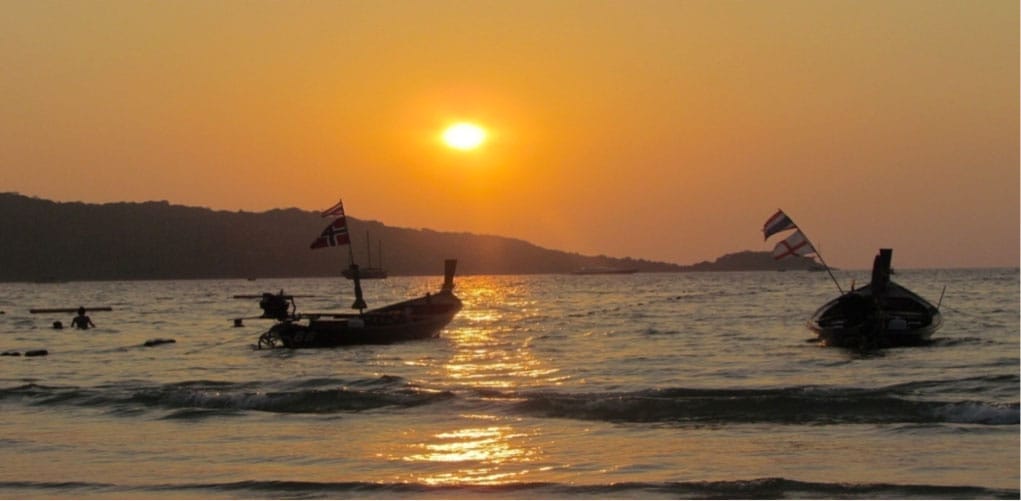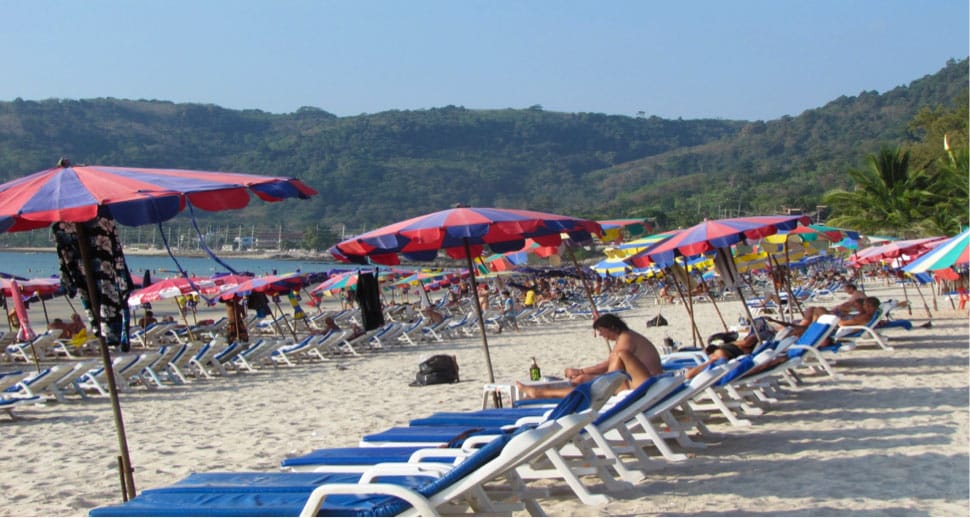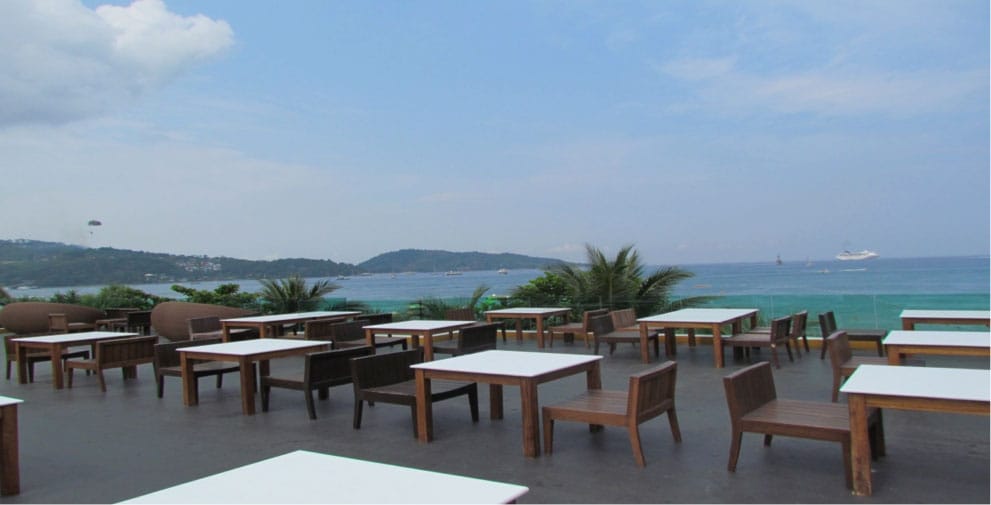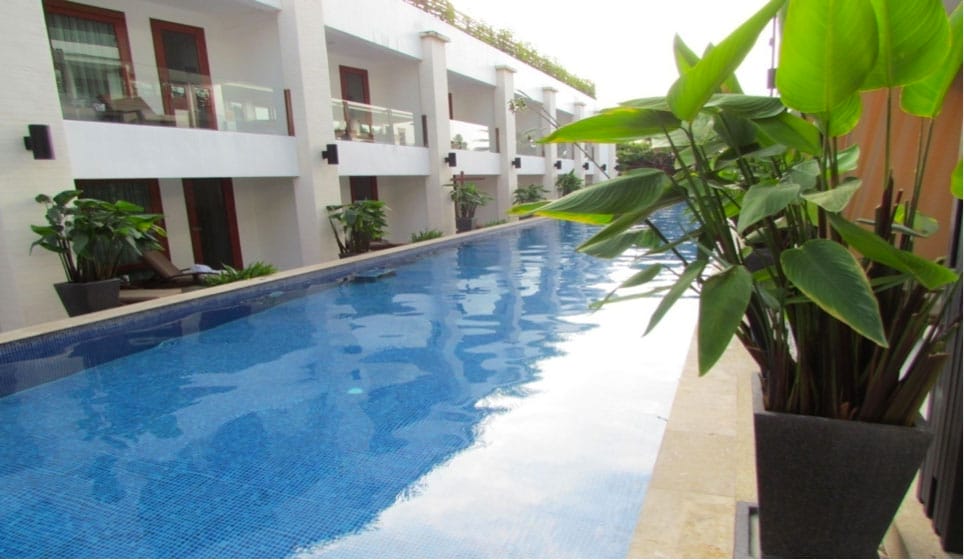 The beauty of Phuket is that it's only approximately 8hrs flying time from Sydney. Of course this figure varies depending on which location you are flying from.
As I write this blog, I am outside my room adjacent to a magnificent 50 meter pool. From the end of the pool to Patong Beach is only 2 meters. It is mid morning and I have already walked the beach which allows me to have breakfast with a clear conscience, read the paper and contemplate a swim in the pool or a dip in the sparkling Adaman Sea.
Patong beach early in the morning is a beehive of activity. Coloured umbrellas are being erected in military precision, in ready for the influx of international guests who will make Patong Beach their home for the day. The sun is shining, the temperature is a balmy 26 degrees Celsius. Life is good.
HOTEL OF THE MONTH…..LA FLORA PATONG
I am staying at the La Flora Resort Patong on Patong Beach, which is the busiest and main area in Phuket. Hotel Le Flora Resort Patong is simply magnificent…….five star excellence.
There are more beautiful and peaceful areas to stay in Phuket. But for me, to be so close to the vibrant energy of Patong Beach, with everything available at your doorstep, is what I came for. Yet, when you enter Hotel Flora, the eclectic energy of the main street and town simply disappears.
Hotel La Flora Patong is a world class luxury boutique hotel and has a variety of stylish designed accommodation ranging from excellent to simply sublime.
"The La Flora Resort Patong is the only luxury boutique resort in the central Patong area that offers pool villas".
The cuisine available in the Hotel is world class and the rooftop bar and restaurant overlooking Patong Beach is breathtaking.
I have to mention the staff, they were so professional and their attention to detail is just another reason that makes this hotel so affordable and exceptional.
The Hotel Flora is a few steps to the beach and 2 minutes away from Patong's pulsating, raunchy and exciting entertainment/restaurant precinct and only 1 minute away from shopping and my favourite Asian pastime……. Massage!!!!
BANGLA ROAD
As the sun sets in Phuket, the main entertainment street, Bangla Road is shut off to vehicles and explodes in a plethora of loud music, beer bars, go go bars and dancing girls. Well, not all are dancing girls. What initially may appear to be beautiful sexy ladies in stunning evening gowns, big hair, gyrating to loud music on the street and draped in feather boas and costume jewellery, actually turn out to be not as "lady like" as they appear.
Welcome to the main "drag" of Phuket.
Top 10 best things to do in Phuket
1. Beaches, swimming, board sailing, jet skiing and para sailing.
2. Island tours.
3. Go Karting.
4. Day and night trips to Phi Phi Island and Krabi.
5. Temple Tours and a visit to the Big Buddha.
6. Restaurants (ranging from street carts and stalls to 5 star international restaurants).
7. Scuba diving courses and or snorkeling.
8. Massage (foot and body) Approx $10AUS for 60mins of bliss.
9. Cabaret Shows "Fantasea"….incredible entertainment which includes elephants, trapeze artists, comedians and much more.
10. Thai Boxing (Muay Thai)…International and local fights.
Phuket is unlike any other holiday destination in Thailand. It is colourful and has an incredible energy. Walking around town and the beach at night, where the markets and food stalls are, there is an amazing buzz and the smell of beautiful Asian food wafts through the air.
I have to be honest, there was one problem I had while I was wandering the markets and food stalls and that was what to eat. The variety of food is endless and all of it is so beautiful. The problem I encountered was to try not to eat to much. I failed, not only is the food so moorish its amazingly cheap.
I love Phuket and once you have been here, you will want to keep coming back.
For any more information on anything I have written, please email me on…..
HEALTH AND SAFETY TIPS
Always travel with a small first aid kit which should include band aids, antiseptic cream, eye wash, tweezers and a small constricting bandage for any sprains that may occur on your travels, and always have some insect repellant that contains deet.
Its also wise to have a course of antibiotics and some medication for an upset stomach.
Ensure when in Asia that tap water is never consumed. Only bottled water to be drank at all times, also when cleaning teeth bottled water must be used.
At the time of writing this blog $1AUS =30 THAI BAHT
HOW TO GET THERE
Jet Travel Rose Bay
(02) 9371 8166
www.jetsetrosebay.com.au
Photography and words Kelly Tang