Sometimes known as the 'eighth' wonder of the world, Angkor Wat has always been a mysterious place that I definitely wanted to tick off my travel list and that came true for me recently….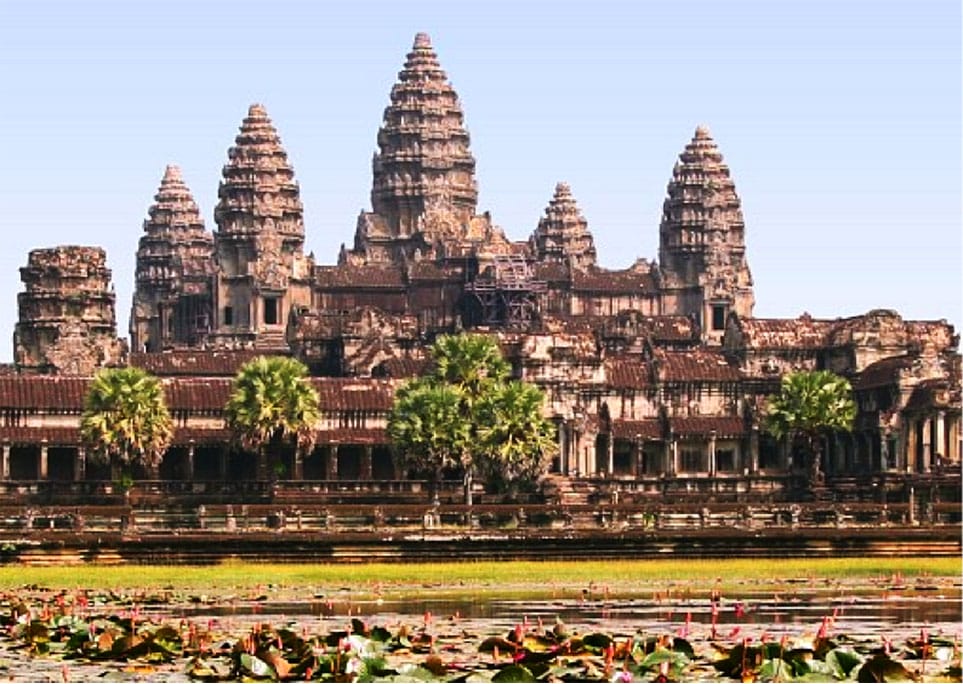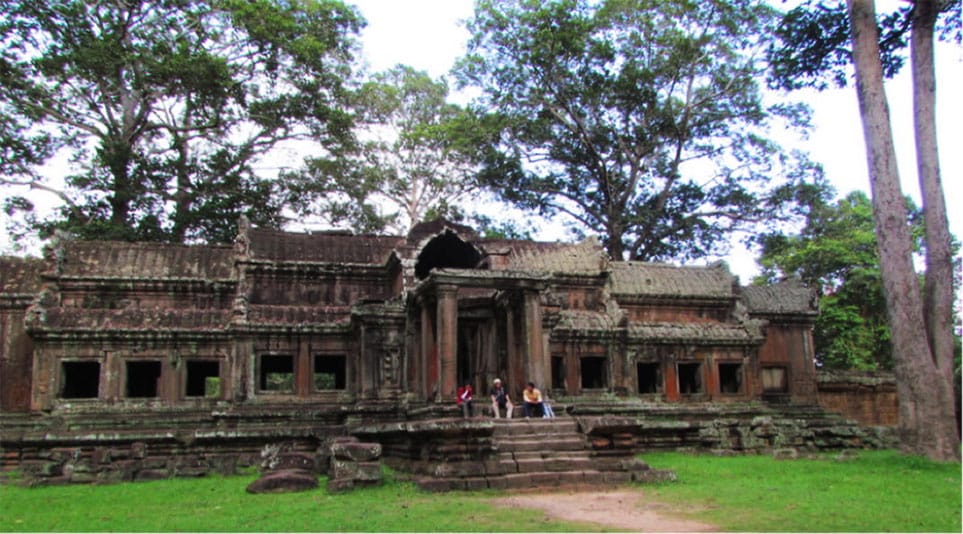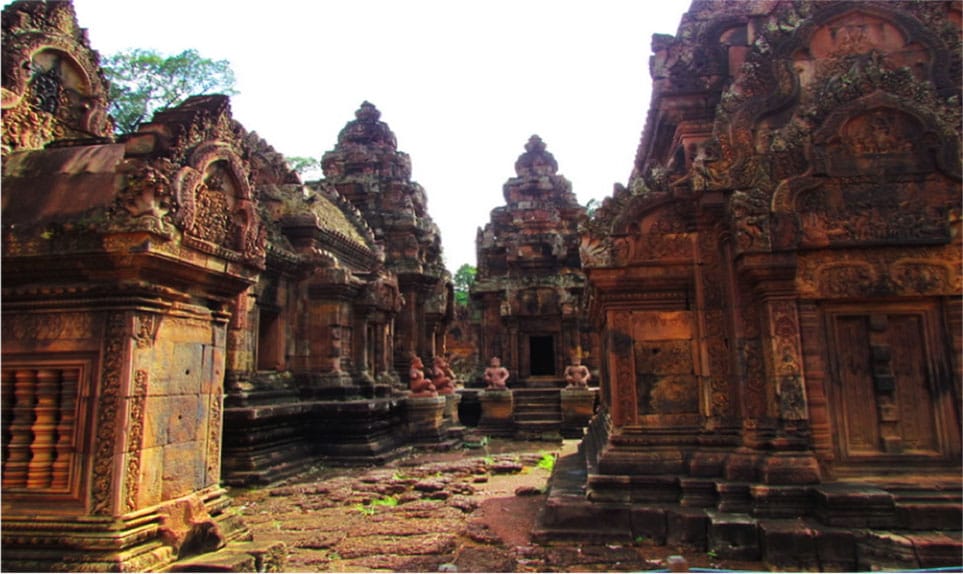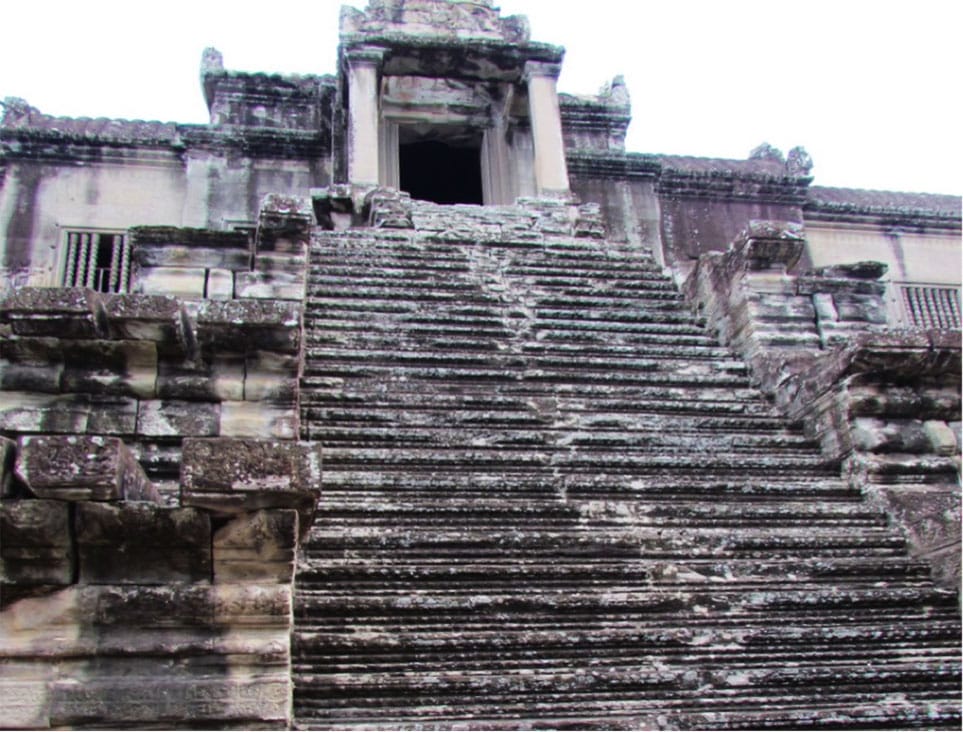 The town of Siem Reap Cambodia is home to Angkor Wat, built during the early years of the 12th century by King Suryavaram II. One of the world's greatest historical and religious sites, Angkor Wat is UNESCO World Heritage listed.
Angkor Archaeological Park is located in north-west Cambodia and contains the remains of the Khmer empire. It is Cambodia's number one tourist destination and is so famous and important that it is featured on the national flag. But as famous as it is, it represents only a small portion of this extraordinary site.The Angkor region contains many temples (built between the 9th – 15th Centuries) and include: Angkor Wat, Angkor Thom, The Bayon Temple, Banta Srey and many many more. Each temple is so different and unique in its architecture that I recommend at least a few days to take in as much of this breathtaking complex as possible. As there is so much to see, it is advisable to organize a local guide to show you around.
 BANTEAY SREI
Banteay Srei is approx 25kms from the main complex of Angkor Wat and is a comparatively small 10th century temple. It has a pink hue due to the hard red sandstone and has extraordinary detail and exquisite sculptures. It is one of the oldest and most beautiful temples you will see in Siem Reap.
THE BAYON
The Bayon stands the center of Angkor Thom which forms the heart of the Angkor  complex as it is today. The Bayon forms a three tiered pyramid with 54 towers, each dominated by over 200 enormous four meter high mysterious faces all looking out to the north, south, east and west. Each incredibly formed face has a faint smile and closed eyelids. As with most of this magnificent archeological site, the colours change due to the light, depending on the time of day. I advise early in the morning or late afternoon
Ta Prohn
Giant figs and silk cotton trees have embedded their roots so deep into this temple that they have been left untouched as disturbing them could mean the crumbling of this historical and magnificent structure.
Angkor Wat and the city of Angkor Thom are historical and majestic but Ta Prohm is by far the most dramatic and enchanting temple of all, making it the most visited and popular amongst tourists. The temple of Ta Prohm was used as the eerie and surreal location for the movie Tomb Raider, starring Angelina Jolie, making this site even more popular and well known.
Top Attractions at Siam Reap:
Visit Phnom Kulen Mountainand see Lingas (rock carvings in the river bed ), Sleeping Buddha and the Phnom Kulen waterfalls.
Ballooning….balloon ride above Angkor Wat.
Eating…Many restaurants catering for every budget and taste, but none better than "The Sugar Palm" restaurant and bar.
Bars/Nightlife…Pub Street and the Old Market area have establishments that cater for drinkers and diners either for a quite cocktail or a thumping night club.
Markets…In town there is the Old Market (Phasr Chas) and the Central Market (Phasr Kandal) and also the famous Angkor Night Markets.
Bike riding…both standard bike and mountain bike riding have become very popular in Siem Reap. There are many places to hire from.
Golf…Phokeethra Country Club, opened in 2007, was the first international golf course in Siem Reap. A very challenging par 72 hole course.
Other popular activities include; cooking classes, horse riding, spa and massage and also classes for painting, weaving and carving. There is plenty to do in Siem Reap.
TEMPLE TIPS
*Due to amount of walking and steps you may encounter and the heat, ensure you wear comfortable clothing and appropriate footwear.
*Angkor Wat is so popular I suggest you start your tour early in the mornings for two reasons.
1. Less crowded
2. The light in the morning is perfect for great photography
Tuk Tuk driver and guide
Mr Pech Vanny English speaking driver….Tel+855 97 72 65 499
Email : [email protected]
Getting There:
Vietnam Airlines Flies from
Sydney to HCM City /Hanoi….Daily
Melbourne to HCM City /Hanoi….Daily
HCM City to Siem Reap….5 flights per day
STAYING THERE
Victoria Angkor Resort and Spa Siem Reap – www.thienminhtravel.com+(855) 637 60428
Sofitel Angkor Phokeethra Golf Resort and Spa – [email protected]+(855)63/964600+(855)63/964610
For any more information on where to stay and what to do,  plse email me at [email protected]
Photography and words Kelly Tang