Like many other Polynesian islands which are renowned for a tolerance of other cultures and personal values, the culture of the Cook Islands has always been warm and friendly towards the LGBTQI community. Indeed its fashion and music industries feature leading gay personalities.
Homosexuals and transgender people have actually been part of Cook Islander culture for centuries. Cross-dressing men who took on traditional women's roles in the community were an integral part of life and transgenders were regarded as important to the family and local tribe, and arguably still are. The word tutuva'ine (meaning "like a woman") usually refers to a cross-dresser or drag queen. It may also be useful to be familiar with the Cook Islands Māori word for transgender Akava'ine which means "to behave as a woman". Sometimes the Cook Islands slang word laelae is used to describe effeminate behaviour.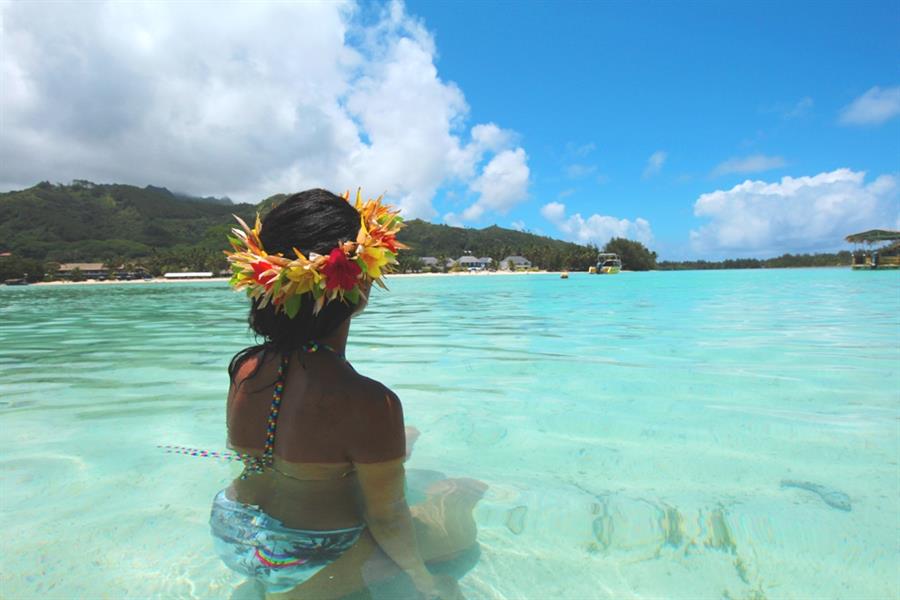 Indeed, the Cook Islands were one of a number of Pacific cultures which, until colonisation at least, were perfectly comfortable with male-to-male sex. Attitudes – and laws, all changed with the arrival of the missionaries.
At present, homosexuality is illegal for men in the Cook Islands but not for women. However, the law doesn't appear to be enforced. So currently, on the statute books, consensual sodomy is punishable by up to seven years' imprisonment while any "indecent act" between two men is punishable with up to five years.
In the current (1969) Act, there are two sections which ban gay sex. In 2017, the Cook Islands put forward a draft Crimes Bill, created with assistance from New Zealand, to decriminalise consensual sex between two men by removing those two sections. However, the Bill was given an indefinite extension to allow further community consultation so it is anticipated that it won't be made law until after the next general election.
In deference to the laws as they still exist, local gay men do not show affection in public so it is advisable for visitors to be aware of this. And although same-sex marriage is outlawed, a legal inconsistency in favour of the LGBTQI community means that employment discrimination on the basis of sexual orientation has been banned since 2013.
A good point of contact would be the nation's only LGBTI community group, the Te Tiare Association, which officially launched in June 2008. It strongly advocated for and supported the proposed legal changes, and was invited to meet with New Zealand Prime Minister Jacinda Ardern in 2018 to further discuss decriminalisation. The group continues to encourage debate on the issue and has organised events to raise awareness of the lives of LGBTI people. http://www.tetiareassociation.com/
Regarding accommodations, most are gay-friendly and discreet. The Little Polynesian, for example, has a good reputation. One of Rarotonga's leading boutique resorts, this adults-only resort is ideal for those looking for a romantic, private and luxurious escape. https://www.littlepolynesian.com/
And www.gayhomestays.comhighlights a romantic beach house on Muri Lagoon which features panoramic views, an organic herbs and fruits garden, swimming pool, turtles, colourful reef fish.
As far as socialising is concerned, though there's not a stand-out gay-scene, everyone socialises well together so the gay people you meet will probably be part of the IT-crowd. Of note, New Year's Eve is always a sell-out for visitors. The tiny capital of Avarua is the place to celebrate – the bars are near each other, making it easy to hop between nightspots.