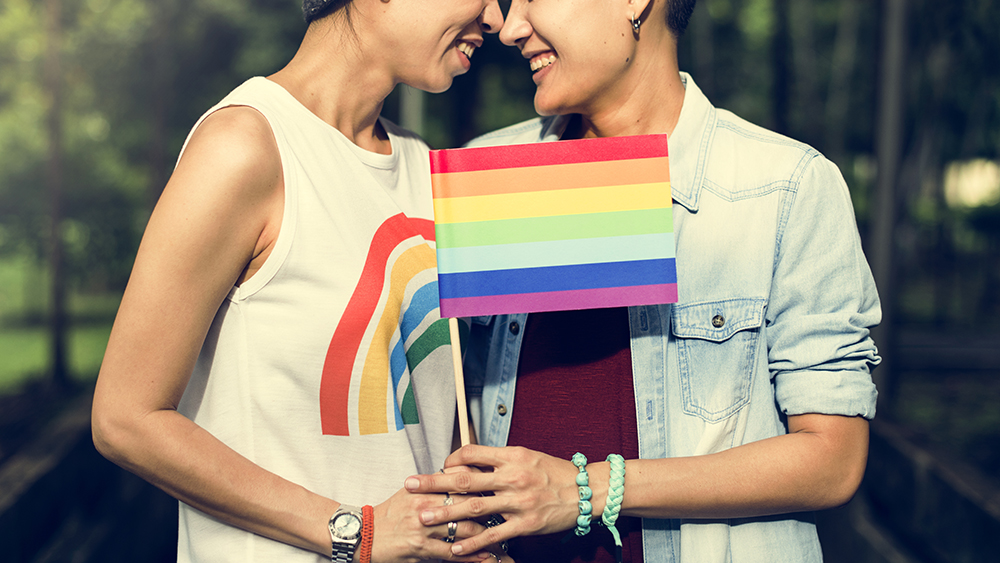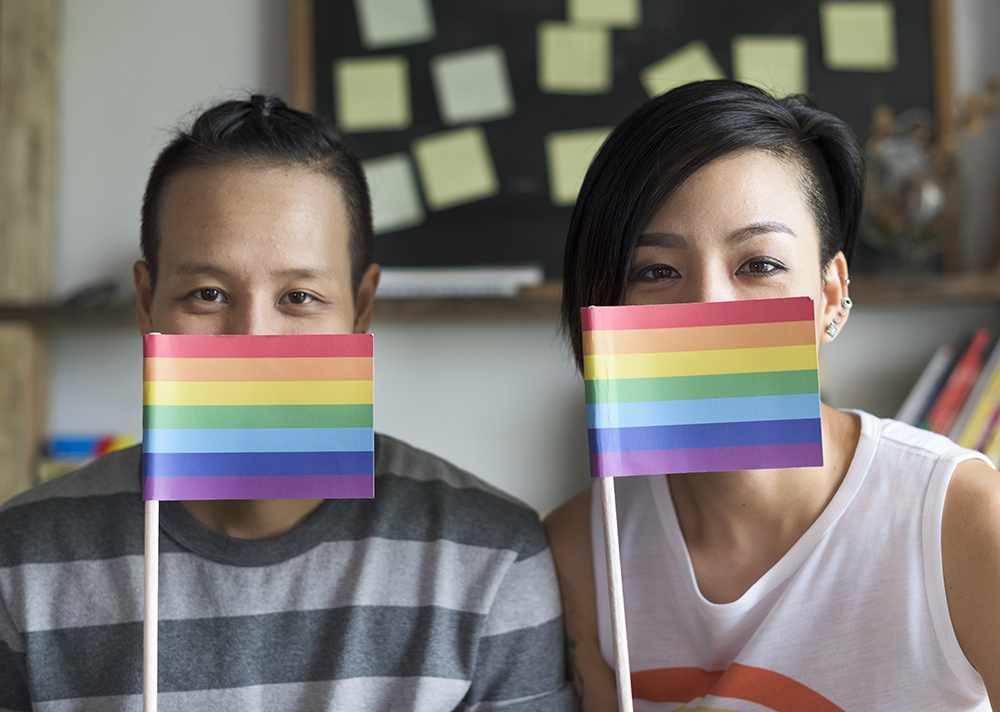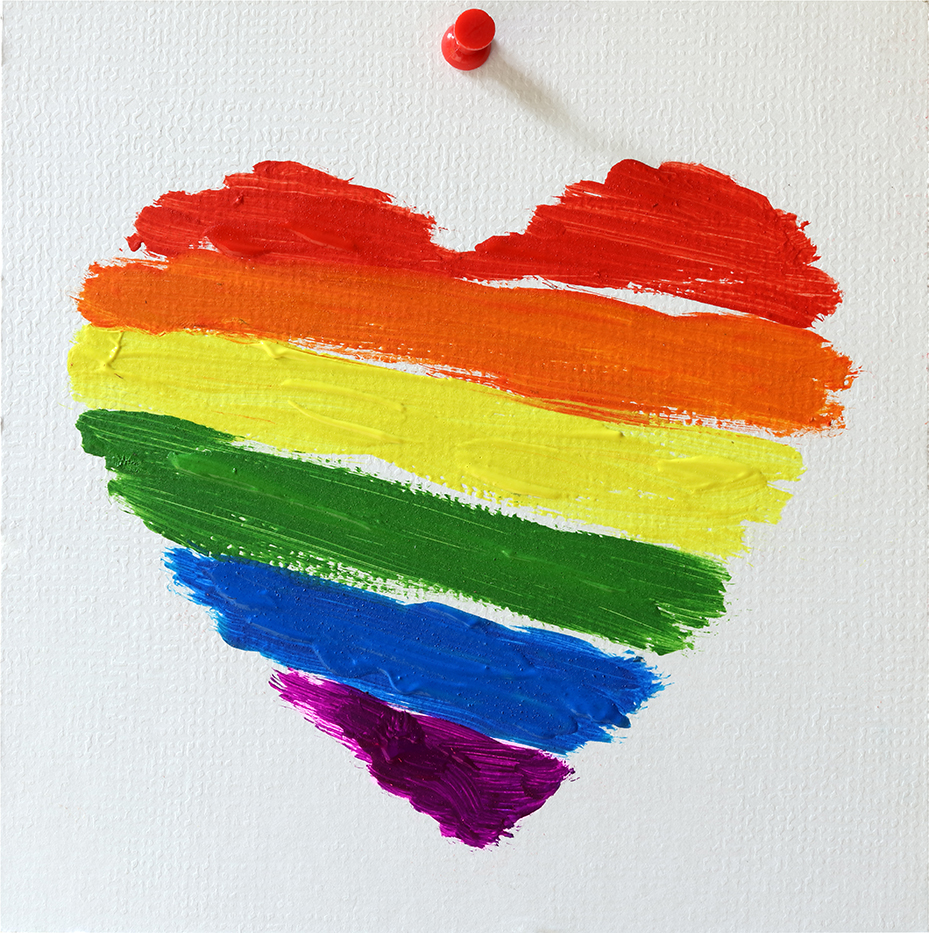 Your LGBT+ Holiday Guide to the Philippines
Airport info- There are five airports in the Philippines. If you are flying internationally, you are most likely to arrive at Ninoy Aquino International Airport in Manila or, if you are flying on a budget airline, Clark International Airport two hours outside Manila. For both, it's best to take a taxi to your hotel as local buses can be unreliable. If you want to visit the stunning island of Cebu, you can fly into Mactan International Airport in Cebu City.
Good to know- There is no departure tax, the fee is included into the price of your ticket.
Getting around The Philippines- In big cities like Metro Manila, Davoa City and Cebu it is best to travel by taxi. Once you're away from the traffic of the big cities, you can easily hire a bike, which can be a great way to explore the beautiful island resorts.
For domestic travel, flights and buses are great, affordable options. Or there is an impressive network of affordable ferries connecting many of the 7,641 islands that make up the Philippines. It's worth checking out 2GO Travel (www.travel.2go.com.ph), which serves the majority of major destinations in the Philippines.
When to visit- This is a hot country! The climate is divided into three main seasons: Tag-Init, a hot, dry season from March to May; Tag-Ulan, the rainy season from June to November; and Tag-Lamig, the cool and dry season from December to February with temperatures ranging between 26°C and 28°C. Most people visit between December and April. Be warned, if you want to visit the Philippines over Christmas and New Year, make sure to book well in advance. The lead-up to Chinese New Year at the end of January-beginning of February is also a busy time.
Visas- The Philippines is one of the easiest countries in the world to visit for a holiday as it shares diplomatic relations with 150+ countries. This means that you are entitled to enter the country and stay for up to 30 days without securing a visitor's visa. However, make sure your passport is valid for at least six months after arrival, and you can show proof of onward or return travel.
Money- The currency in the Philippines is the peso (PhP), which is divided into 100 centavos. Bank notes come in denominations of 10, 20, 50, 100, 500 and 1,000 pesos. All large banks, most hotels, and some malls can exchange foreign currency and most credit cards are widely accepted including American Express, Mastercard and Visa. Travelers' checks (particularly American Express) are accepted in hotels and large stores. Tipping isn't mandatory, but it's standard and encouraged.
Internet/Sim cards- Buying a sim card while on holiday can be a great way to use GPS for finding your way around, transfering money online, contacting family and friends or in case of an emergency. You can easily buy one at the airport on arrival, in corner shops and in phone shops in town. You can choose from several carriers- Smart, TNT, Sun and Globe.
Electricity- Plug sockets in the Philippines accept standard US format plugs (5-15, type B).
Drinking water- In Manila, it is recommended that you drink bottled water and only use tap water to brush your teeth and wash your hands. In other, smaller cities, such as Cebu however it's considered safe to drink tap water. To be completely safe, we recommend drinking bottled water where possible.
Safety- The Philippines is generally a safe and welcoming place to visit. However, there are certain safety and security issues that all travellers should be aware of. In the bigger cities like Manila and Cebu, poverty makes crime like pickpocketing and theft a more frequent occurrence, so always be careful with your personal possessions. Always be on the lookout for scams that target tourists and, if in doubt, ask at your hotel or book through them. Travelling around the country, outside of the big cities, is generally safe.
---
LGBT+ Rights and Culture in the Philippines
Laws on LGBT+ rights- There is no law against homosexuality in The Philippines, although same-sex partnerships have yet to be recognised. The age of consent is 18 and applies to all types of relationships.
Recent legal developments- Notable legal developments include the lifting of a ban on openly gay, lesbian and bisexual people serving in the Philippines armed forces and the establishment of Ang Ladlad – an LGBT political party. Even more recently, in 2018 there was a wave of local ordinances passed prohibiting discrimination against LGBT+ people in employment and education and any use of verbal or written abuse.
Pride Parade- An important moment for LGBT+ movements in the Philippines came when Asia's first-ever gay pride march took place in Manila in June, 1994. Since then, the LGBT+ Pride Parade has become an established and respected annual event in the city, with a record breaking 15,000 people attending in 2018.
Local attitude to LGBT+ culture- Acceptance of the LGBT+ community in the Philippines has grown over the last few years thanks to education and political activism. This has also led to a growing number of hotels, bars and companies that cater to LGBT+ tourists visiting this beautiful island nation. Gays and lesbians are widely accepted in Filipino society although the level of acceptance does vary depending on the place. Larger cities and popular tourist destinations are the most welcoming, while smaller and poorer communities in rural areas are less accustomed to LGBT+ visitors.
LGBT+ Culture in the Philippines- Although discrimination does still exist in smaller, more rural communities, Filippino LGBT+ culture is rich and vibrant with a growing number of clubs, hotels and institutions catering to the community. The recent changes in LGBT+ rights and President Duterte's support for the community has helped promote widespread acceptance.
---
Gay Scene
---
Where to go
Manila- As well as glitzy super-clubs like Encore, Manor and Republiq, the capital city has some of the most vibrant and exciting LGBT+ clubs and bars. Don't miss the new and exciting Nectar Nightclub, a dance club that is a favourite on weekends with the local LGBT+ crowd, partially because of the DJs and the go-go dancers. Go early because it gets busy! Time is another must-visit club in Metro Manila. Just off Makati Avenue, Time hosts monthly gay nights and LGBT+ are welcome any time to enjoy the mix of techno and electronica. Both clubs are in the Makati District, one of the hotspots of LGBT culture in Metro Manila.
Boracay- EPIC is THE beachfront club to visit when you're on holiday in Boracay. In the afternoon and evenings it offers a huge range of Asian and Western food in the restaurant. At night, the venue transforms into an incredible club with an open-air dance floor and some of the best local and international DJs. Once you've explored EPIC, try Club Gold opposite the Feliz Hotel, a dedicated gay bar with amazing drag shows.
Palawan- This glamorous tropical island has a fun, laid back LGBT+ scene. After relaxing on Palawan's pristine beaches head to one of the best restaurants on the island, the gay owned KaLui Restaurant. Enjoy a fresh, expertly prepared Asian fusion meal then finish the night at Puerto Princesa's cool Tiki Bar for a cocktail and dancing. Or if you're visiting the El Nido area, stop by the gay owned Pinche's Mexican Bar & Grill for amazing quesadillas.
Where to stay 
Manila- For any LGBT+ travellers visiting Manila, there is no better choice than the Dusit Thani hotel. This elegant 500-room hotel and spa will welcome you in style and provide an oasis of calm in the exciting city of Manila. The Dusit Thani is located in the Makati Business District and is therefore ideally positioned for business and for pleasure, with some of Metro Manila's best LGBT+ bars and clubs nearby, including Nectar Nightclub and Time (see above).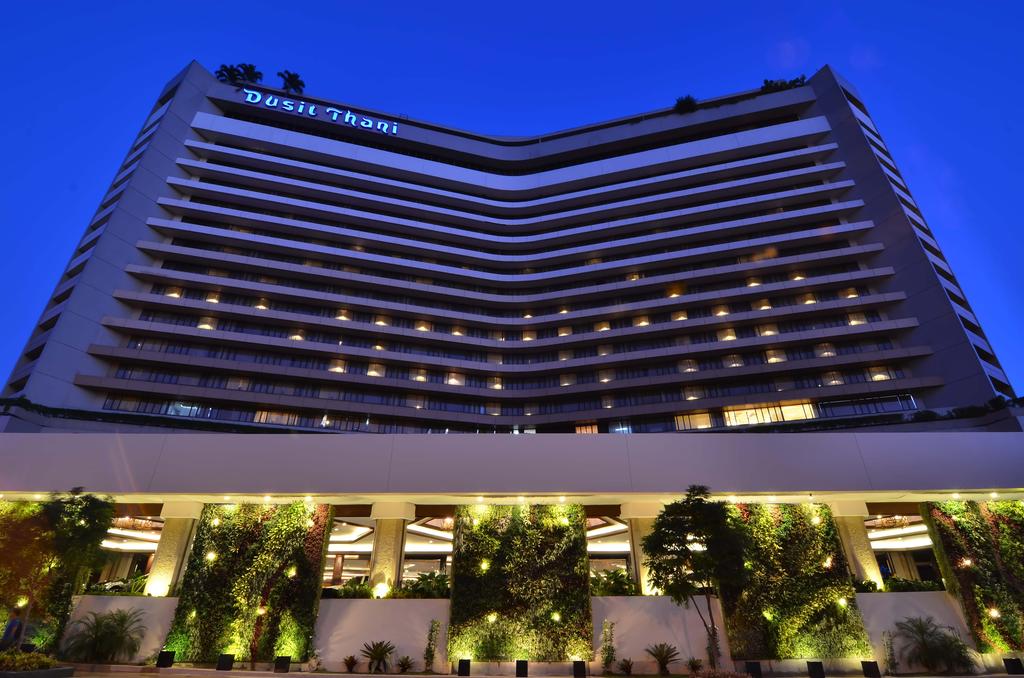 Dusit Thani Manila
— Philippines —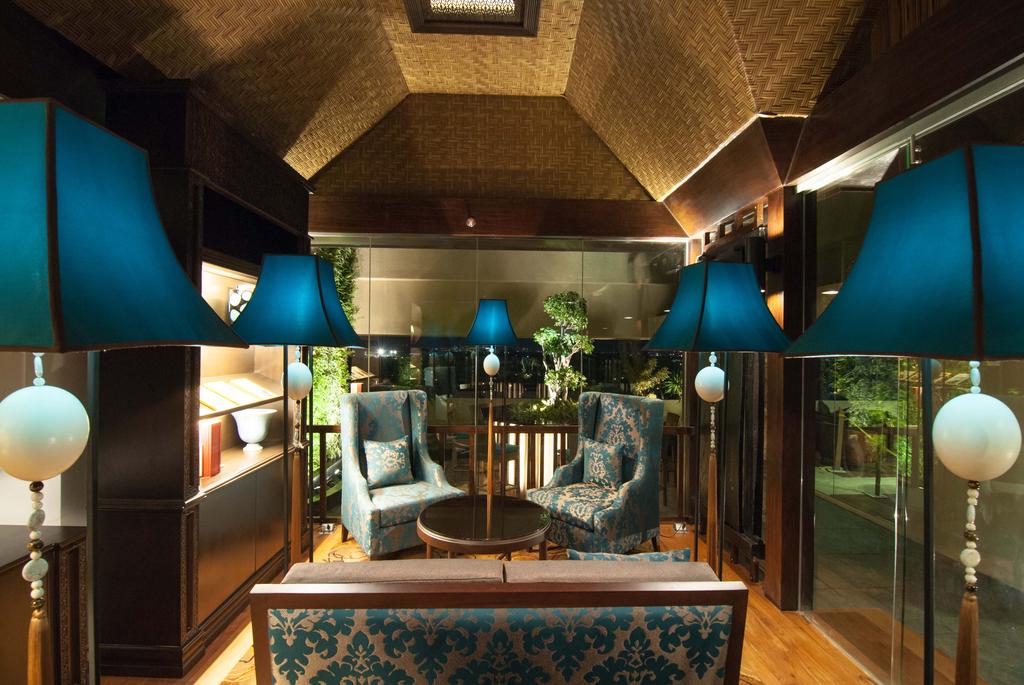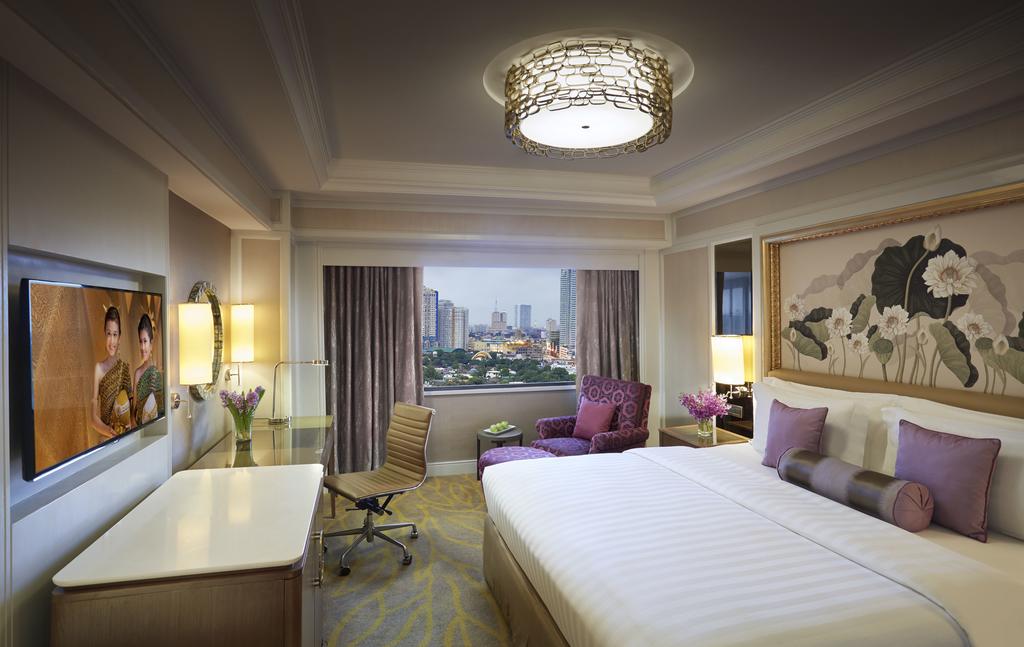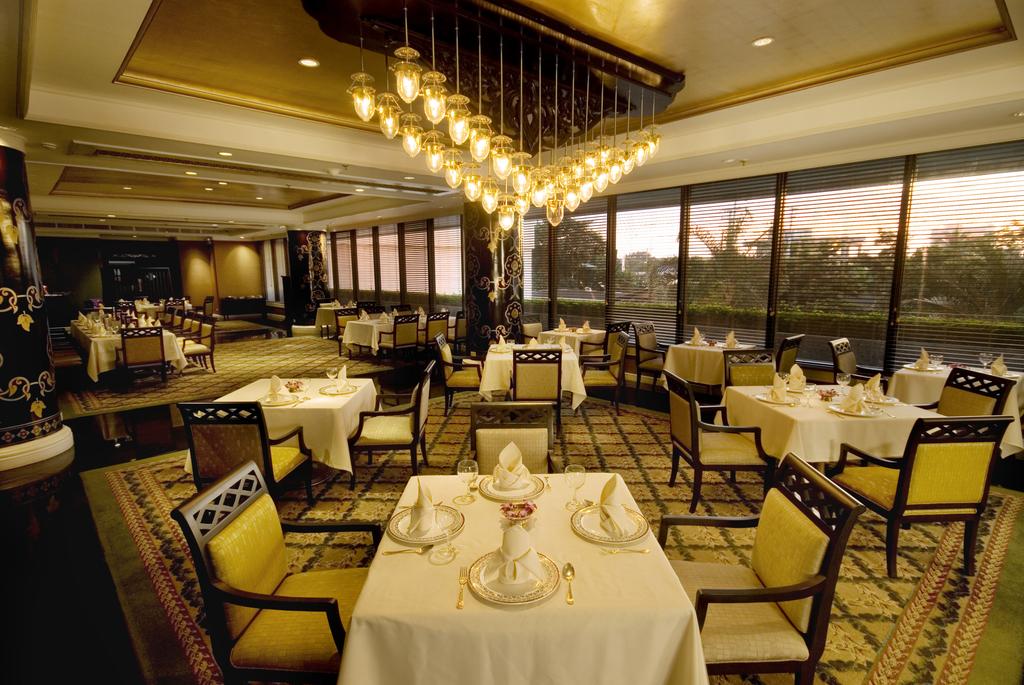 Palawan- The Sheridan Beach Resort & Spa is a very special place and a definite must when visiting the Philippines for a holiday or honeymoon. The Sheridan is a progressive eco-resort overlooking stunning Sabang Beach that is proud to welcome LGBT+ visitors. This world-class resort offers 97 luxurious beachside rooms, a wellness spa, the fabulous Blue Bar and South Sea Restaurant, which sources its fresh ingredients from the Sheridan's own eco farm. The Sheridan is also close to Puerto Princesa's famous Tiki Bar, one of the best LGBT+ hangouts on the island and a great place for cocktails and dancing.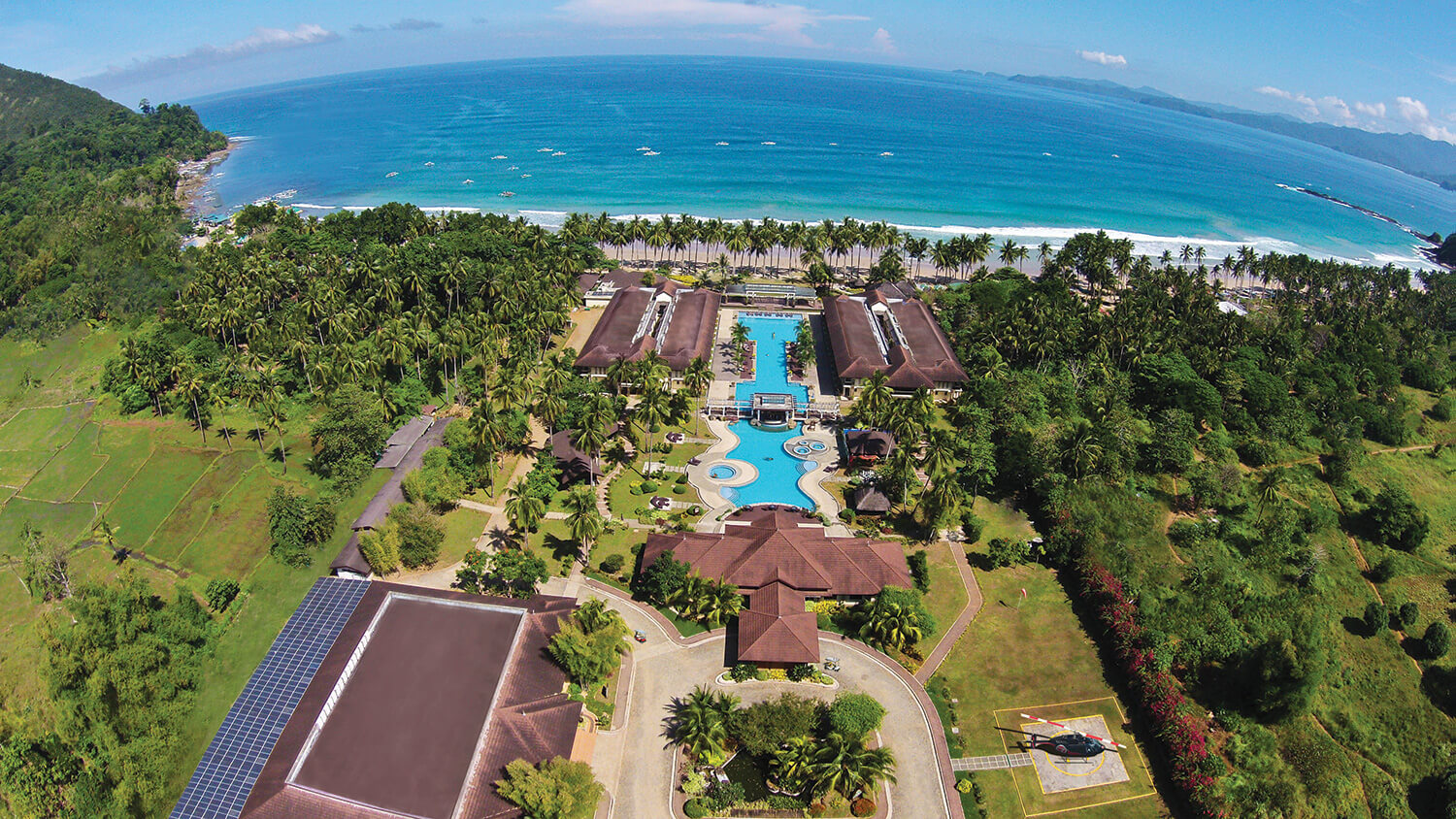 Sheridan Beach Resort & Spa
— Philippines —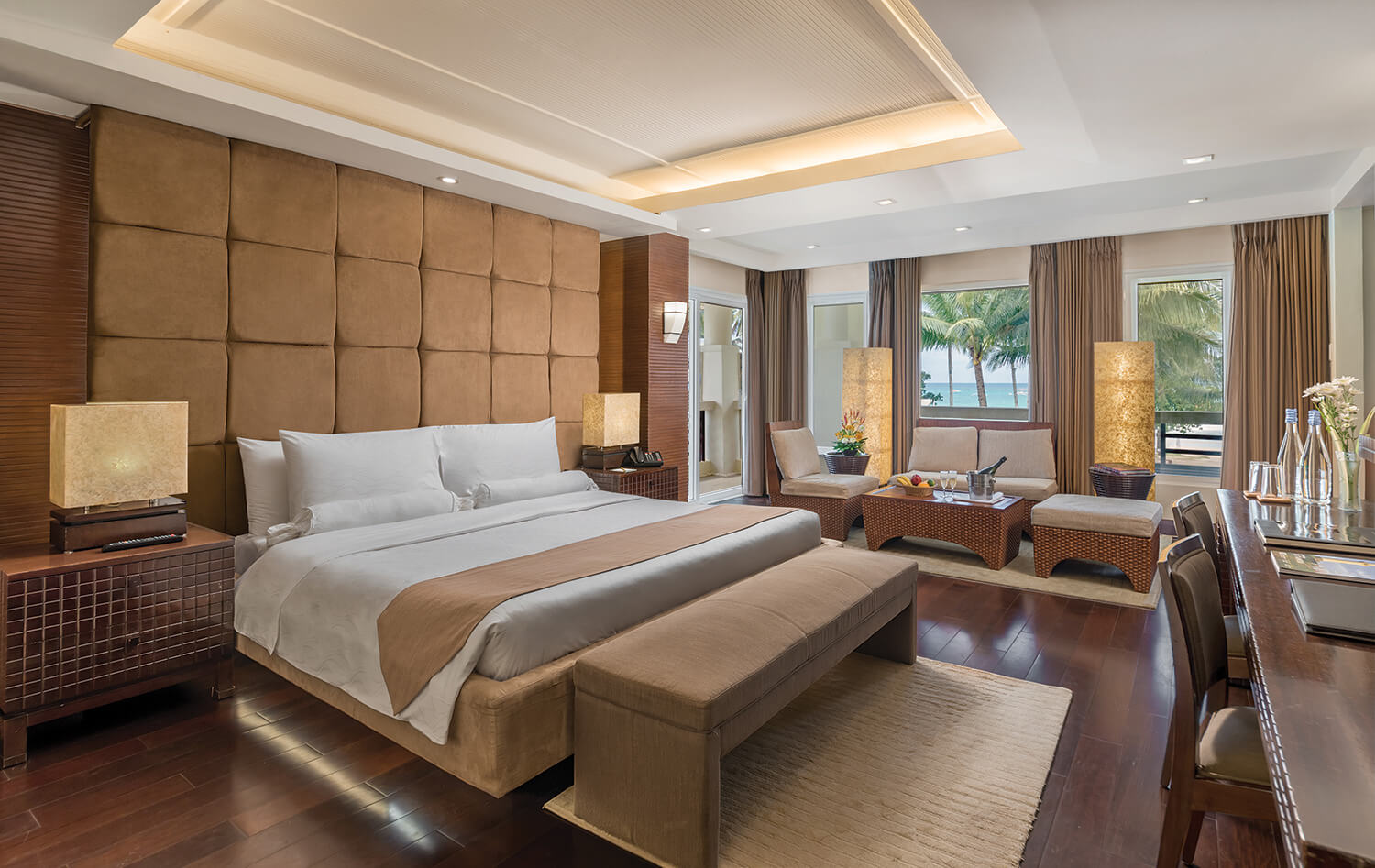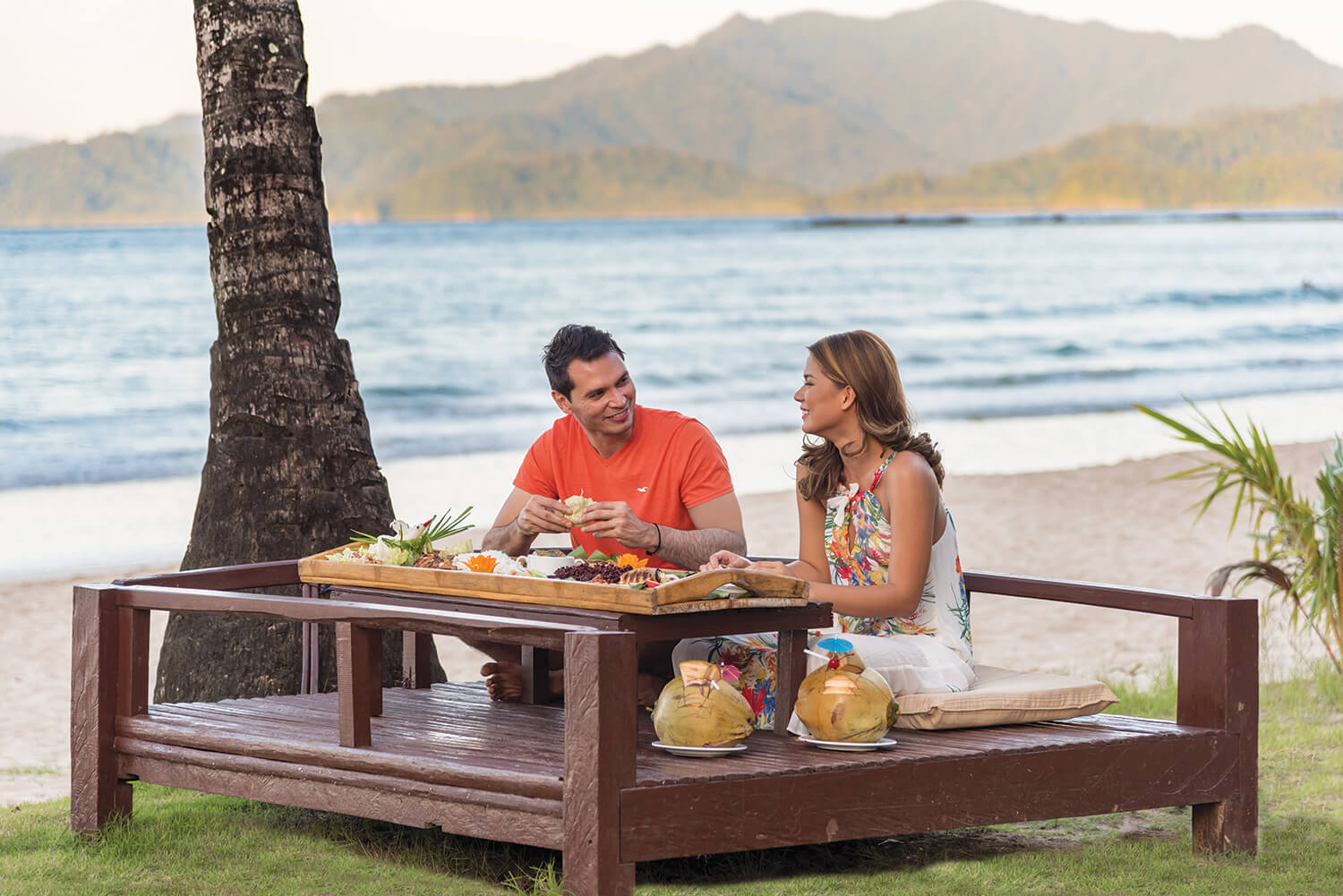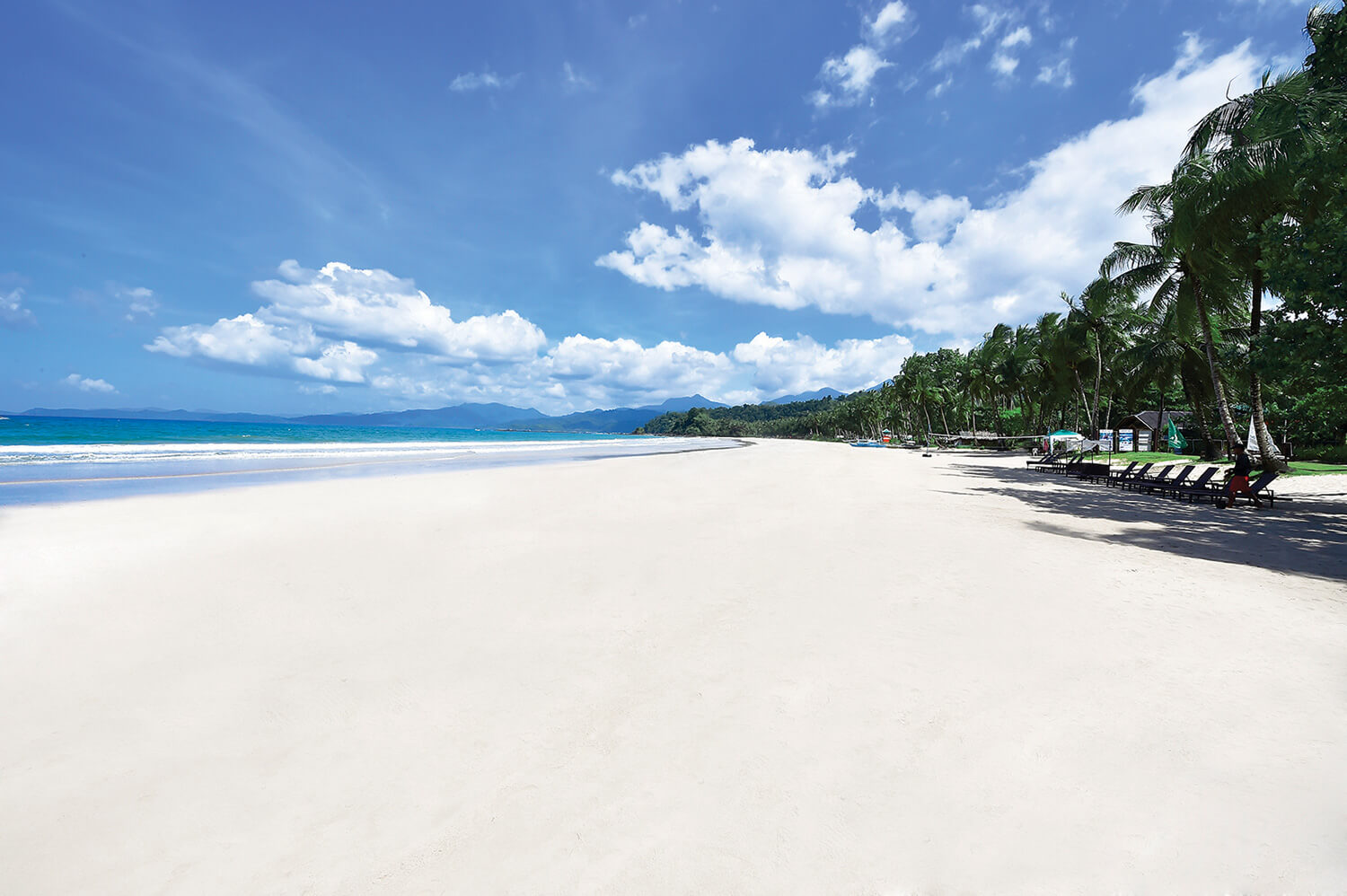 Must visit
The Puerto Princesa Underground River in Palawan- only 15 minutes away from the Sheridan Beach Resort & Spa and one of the New Seven Wonders of Nature.
Mountain climbing on Mount Mayon- the country's most picturesque volcano.
Surfing in San Juan in North Luzon.
Surfing in Baler, the point break made famous by the scene from the classic movie Apocalypse Now.
For shopping, try Greenhills Shopping Centre in Manila
---
Your LGBT+ Holiday Guide to the Philippines
Where to get updates/news/events (link to sites)- The Inquirer, ABS- CBN and Rappler all have sections dedicated to news articles about LGBT+ issues in the Philippines and Indonesia.
Is there a membership the LGBT can join? – Galang is one of the leading NGO supporting LGBT+ rights in the Philippines. Established in 2008, Galang offers support to LGBT+ individuals in poor communities. The website Transgender Philippines also has a great list of LGBT+ organisations throughout the country.
Recommended gay areas- The Malate (particularly around J Nakpil Street and M Orosa Street) and Makati districts in Metro Manila and Timog Avenue in Quezon City are well known gay areas with great clubs, bars and restaurants specifically tailored at LGBT+ visitors.