TRUMP INTERNATIONAL HOTEL WAIKIKI RECOGNIZED WITH
2018 FORBES FIVE-STAR DESIGNATION
LUXURY HOTEL JOINS TOP INTERNATIONALLY RANKED PROPERTIES
FOR DISCERNING TRAVELERS
---

NEW YORK (February 22, 2018) – In celebration of Trump International Hotel Waikiki's recognition as a 2018 Forbes Travel Guide Five-Star Hotel, it will be offering guests a special limited time promotion. Guests who book two nights can save 50% off the third night when they book from February 20, 2018 to March 31, 2018.
Since opening in 2009, Trump International Hotel Waikiki has been recognized with this coveted and prestigious designation for the fourth consecutive year from 2015. Forbes Travel Guide, the global authority on luxury travel, sends anonymous professional inspectors around the world to assess hotels, restaurants and spas against up to 800 objective standards focused on service and facilities.
"We are honored to have been bestowed with the distinction of the Forbes Travel Guide FiveStar rating for our fourth consecutive year," said Scott M. Ingwers, Regional Vice President and Managing Director, Trump International Hotel Waikiki. "We are humbled to be recognized for delivering the highest in customer service and quality. This achievement demonstrates our associates' commitment to providing an unparalleled guest experience and our unwavering and genuine aloha spirit."
Trump International Hotel Waikiki joins four sister properties within the Trump Hotels brand portfolio which were also recognized as Forbes Five-Star hotels: Trump® International Hotel Washington, D.C.; Trump International Hotel & Tower® Vancouver; Trump International Hotel & Tower® New York; and Trump International Hotel & Tower® Chicago.
Forbes Travel Guide is the gold standard for luxury hospitality ratings worldwide. For more information about Forbes Travel Guide, visit ForbesTravelGuide.com. For a detailed explanation of how Forbes Travel Guide compiles its Star ratings, click here.
---
About Trump International Hotel Waikiki  Trump®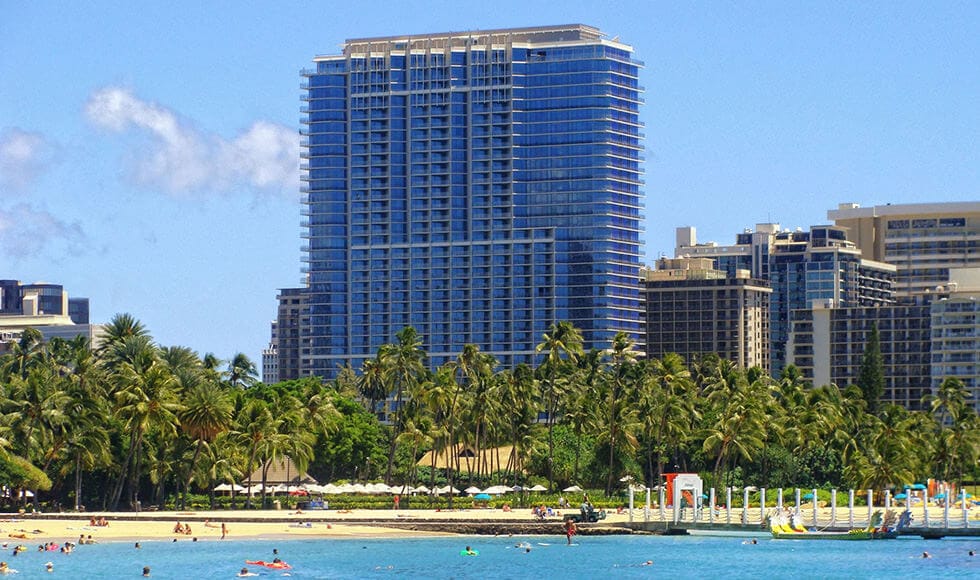 International Hotel Waikiki opened its doors in 2009 and was quickly recognized as a world-class destination, being the first hotel on the island Oahu to ever receive the prestigious Forbes Travel Guide Five-Star Hotel award, bestowed to the hotel for four consecutive years in 2015, 2016, 2017 and 2018.  A traveler's favorite, Trump Waikiki was once rated the #1 hotel on TripAdvisor in Honolulu for 76 consecutive months.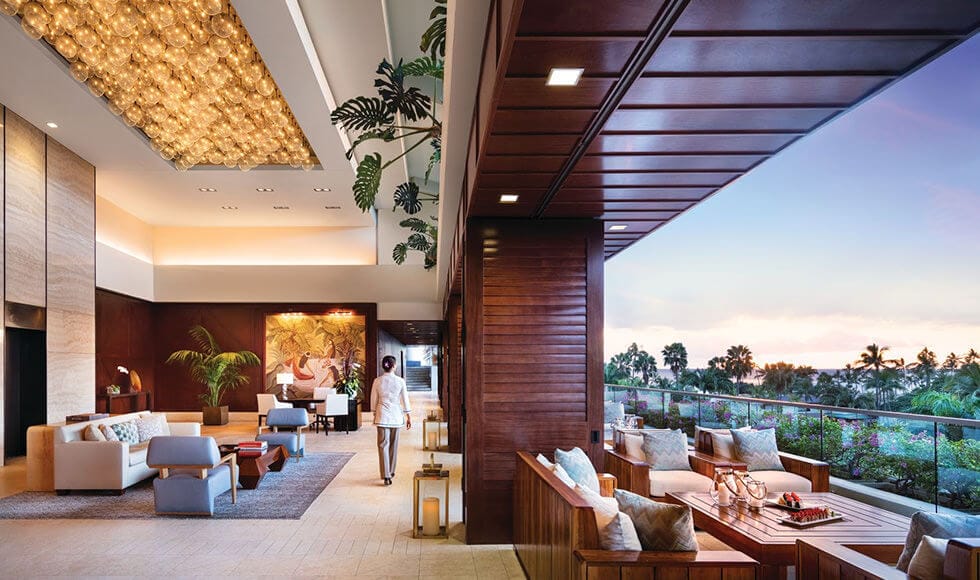 The ultra-luxurious Trump International Hotel Waikiki offering 462 guest rooms and suites is less than a two minute walk to the beach and is located within proximity to the heart of Waikiki's exclusive restaurants, shops, entertainment and nightlife. Spacious and residential-style accommodations sleep up to eight guests and feature kitchenettes in guest rooms, and suites feature fully-equipped gourmet kitchens, as well as in-suite washer and dryer units, providing the ultimate comfort and convenience for luxury travelers and families.
For reservations
Please call toll-free 1.877.683.7401
or visit www.trumphotels.com/waikiki.
Follow Trump International Hotel Waikiki
Facebook : trump.hotel.waikiki
Instagram : @trumpwaikiki
Twitter : #trumpwaikiki
---
About TRUMP HOTEL GROUP™

Trump® Hotel Group is the world-renowned hotel brand and management company home to Trump Hotels™, SCION™ Hotels and Resorts and American IDEA™ Hotels. Having started as a luxury hotel brand with a mission of providing extraordinary customer experiences in iconic destinations, the Hotel Group recently announced the expansion of its portfolio into the upscale and midscale segments.
Trump Hotels is a luxury brand with a mission of providing extraordinary customer experiences. Its exceptionally designed hotels in iconic locations put guests at the heart of each destination. Each property provides a variety of offerings including signature programs designed with the guest in mind, and every hotel has a distinct design that is culturally-relevant, with iconic architecture that is contextual to the destination.
The recently launched SCION Hotels and Resorts brand is a 4-star, lifestyle offering that is forward-thinking and designed to connect and engage guests and others with compelling spaces and a strong sense of community. The brand will deliver locally relevant, meaningful and soughafter experiences to those looking for a sense of connection during their travels as well as when they return home.
American IDEA Hotels is the Company's new midscale brand. With a love for locale, the brand embraces the nuances of each community it serves and offers a peek into the local culture through decor, provisions and information. Every IDEA Hotel is its own.
Trump Hotel Group's "Never Settle" philosophy permeates its everyday work culture, with dedicated leaders and talented associates priding themselves on impacting the guest experience with exacting standards and keen attention to detail. Led by seasoned hotel industry veteran Eric Danziger, Trump Hotel Group is part of The Trump Organization, helmed by Donald Trump Jr. and Eric Trump.
---
Contact
Bernie Caalim
Director of Marketing & Communications
[email protected] | 808-683-7494
---
Awards & Accolades
AAA Four-Diamond Hotel Award 2018, 2017, 2016, 2015, 2014, 2013, 2012, 2011, 2010
Center on Disability Studies "Community Hero Award" 2011
Condé Nast Traveler "Best in the World – Readers' Choice Award" 2011
Condé Nast Traveler "Gold List" # 1 Hawaii Hotel 2014, 2013, 2012
Condé Nast Traveler Readers' Choice Awards "Top Hotels in Hawaii" 2017 (#6)
Condé Nast Traveler Readers' Choice Awards "Top 5 Hotels in Hawaii" 2016, 2015, 2014, 2013, 2012
Donald J. Trump Award for Service Excellence 2014, 2012, 2010
Elite Traveler "101 Top Hotel Suites" 2010
Elite Traveler "Hawaii's Top Suites" 2011
Forbes Travel Guide Five-Star Hotel Award 2018, 2017, 2016, 2015
Honolulu Magazine "Best Bar to Watch a Sunset" 2011
Honolulu Magazine "Best Place to Network"
Hotel named as an Expedia Insiders' Select™ hotel, 2011
One of Hawaii Business Magazine's "Best Places to Work" 2011
Orbitz's Best In Stay list 2015, 2014, 2013, 2012
Rakuten Travel Diamond Award 2016, 2015, 2014, 2013, 2012, 2011
Rakuten Travel Silver Award 2010
Ranked #1 on TripAdvisor for Honolulu hotels 2016, 2015, 2014, 2013, 2012, 2011
ShermansTravel.com "Top 10 Luxury Beach Hotels" 2011
Travel & Leisure World's Best Awards – Hawaii Hotels & Resorts Top 5, 2014
Travel & Leisure "500 of the World's Best Hotels" 2015
Travel Age West "Wave Editor's Pick for Best New Property or Major Renovation, Hawaii" 2011
U.S. News & World Report "Best Hotels in Honolulu-Oahu" 2015, 2014, 2013, 2012
U.S. News & World Report "Best Hotels in the USA" Gold Badge Winner 2017; Silver Badge Winner 2016, 2013; Top 10 Best Hotel in Hawaii" 2011
---
To learn more about Trump International Hotel Waikiki, check out these pdf: