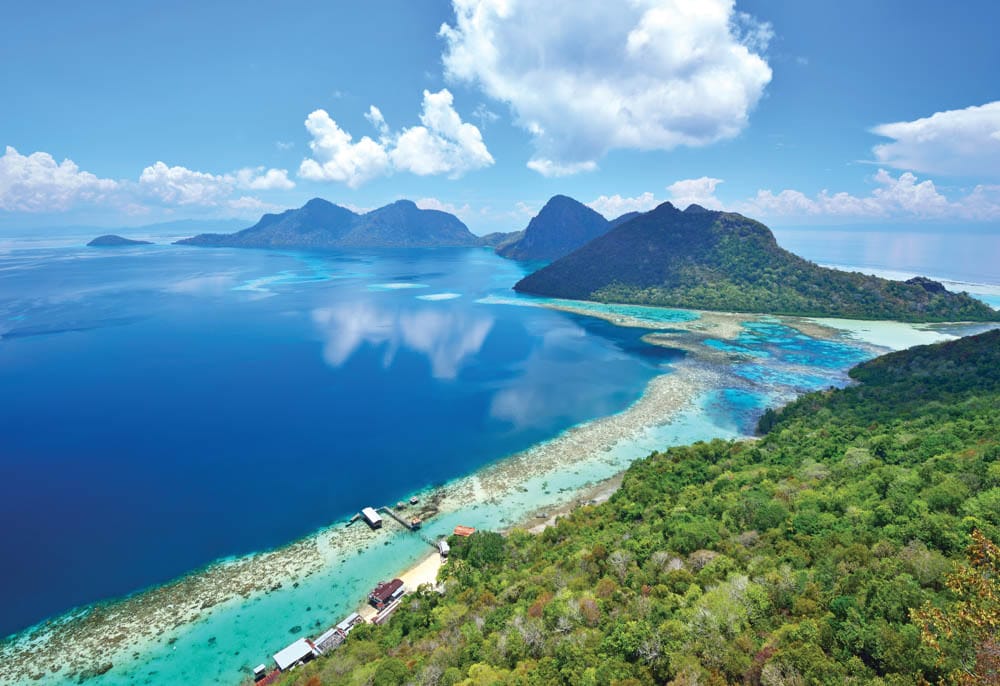 Situated on the beautiful island of Borneo, Sabah is one of the thirteen states of Malaysia.
It is the second largest state in Malaysia and shares the island of Borneo with Sarawak, Brunei, and Indonesian Kalimantan.
Sabah is richly blessed with nature's diversity, unique cultures, fun adventures, beautiful beaches, and fantastic cuisines for the adventurous tastebuds.
From the world's largest flower, the rafflesia, to one of the highest mountains is Southeast Asia, Mount Kinabalu, and one of the world's top dive sites, Sipadan Island, Sabah has it all.
Not only will you be amazed by the places to see and things to do here, you will also be treated with unique Sabahan hospitality. Explore the unique culture and tradition of Sabah and get ready to experience memories that will last a lifetime.
Traditionally, Sabah's economy was lumber dependent. However, with the increasing depletion of natural forests as well as ecological efforts to conserve the rainforest, palm oil has proven to be a more sustainable resource. Sabah also exports other agricultural products including rubber, cocoa, vegetables and seafood. Tourism, particularly ecotourism, is presently the second largest contributor to the economy.
In the downtown area, you can get around quite easily on foot between hotels, restaurants, tour operators, markets, and the tourism office. For longer trips, taxis are readily available.
Just 24 kilometres from Tawau town is Tawau Hills Park with sprawling grounds, lush green foliage and a sparkling river. It is a popular destination for visitors who want to experience nature at its best. Enjoy the rich vegetation of the park that changes as the altitude increases. There are plenty of hiking trails with some leading to a hot spring area and waterfalls.
For a rich, cultural experience visit the Linangkit Cultural Village in Tuaran and meet the Lotud people, one of the 32 diverse ethnic groups in Sabah.
Situated in Kampung Selupoh, approximately an hour's drive away from the heart of Kota Kinabalu, the Linangkit Cultural village offers an indepth look into the social and cultural heritage of the Lotud people.
The choice of accommodations in Sabah is endless. Sabah offers five-star resorts with the latest amenities and facilities to comfortable lodgings for the budget conscious.
They all feature Sabah's common aspect of warm hospitality. Signature championship golf courses surrounded by serene vistas, a world-class marina for sailing enthusiasts, and endless island accommodations are just few reasons that will ensure that every moment of your holiday is lively and fun filled.