A place where time stands still so you can enjoy an unparalleled experience. Formed of 15 islands and atolls scattered over two million square kilometres off the Pacific Ocean, you'll find the Cook Islands in the Polynesian triangle, so named due to its connecting points of Hawaii, New Zealand and the Easter Island.
When you visit the Cook Islands you'll want to make sure you check out the two main hubs; Rarotonga and Aitutaki. Rarotonga International Airport is where you'll touch down and begin to be blown away by the mesmerising natural beauty around you. Where one minute you're admiring sparkling white beaches and aquamarine lagoons and the next it's lush green fields and vast mountainous peaks. Put the wind in your sails with endless experiences to choose from, diving deep underwater or delving further into the lush tropical landscape.
Avarua is the main town on Rarotonga and the capital of the Cook Islands. This is where you'll find a great selection of shops, cafes and restaurants and a laid-back vibe that is quite contagious. You'll also find the main market Punanga Nui Market as well as the island's twin harbours and a host of cultural sights to explore.
Sister island to Rarotonga, Aitutaki is the Cook Islands' answer to your romantic dreams. Translating to "a little paradise", you'll have access to one of the most beautiful lagoons and begin to understand why this destination has proved so popular with honeymooners. Trust us, you won't get sick of these tranquil surroundings.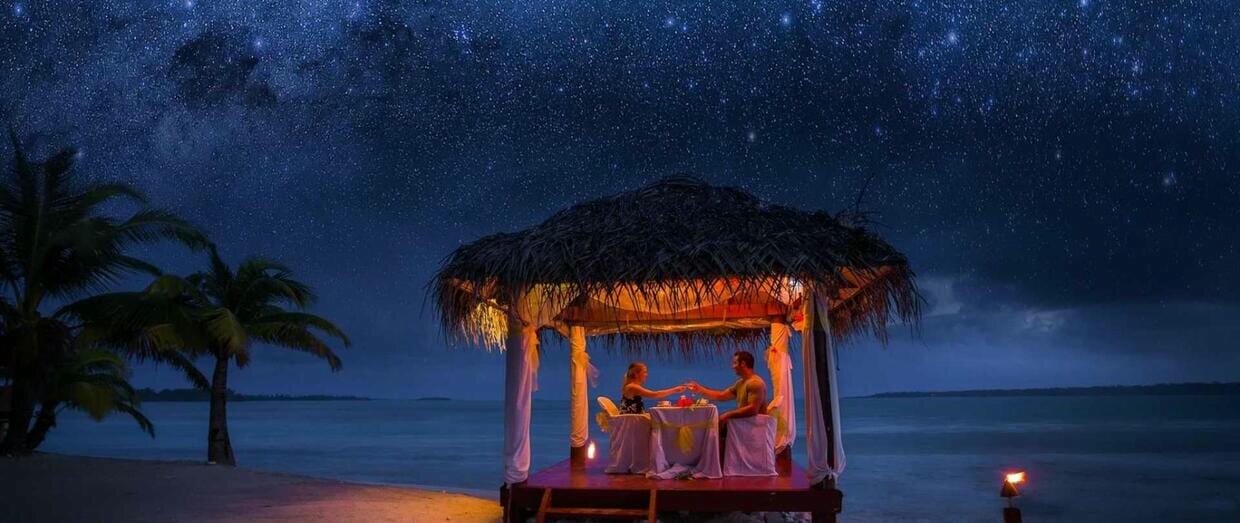 Aitutaki Lagoon Private Island Resort
Pay a visit to the more remote northern Cook Islands, Manihiki, Rakahanga and Tongareva, the very places where the treasured Avaiki pearl lies. Translating to 'spiritual homeland', there is a story of rich heritage and determination etched into every Avaiki pearl which is why these islands are well worth exploring.
The Cook Islands offer more than just their heavenly aesthetic — you'll find plenty of activities and experiences to craft your ideal itinerary. Snorkel and kayak in the crystal clear waters, go hiking in the dense rainforests of Rarotonga, hire a moped to explore the islands, or try a spot of whale-watching off the coast of the warm South Pacific waters. Lagoon cruises are a great choice on your visit to the Cook Islands and are available on two of the world's most beautiful lagoons, Muri Lagoon on Rarotonga and the world famous Aitutaki Lagoon.To fully experience the beauty and enchantment of Aitutaki, there's no better way than taking a 6 hour Vaka cruise along the lagoons where you'll be treated to breathtaking views and a relaxing atmosphere. If water activities are your thing, the Cook Islands are perfect. Whatever kind of holiday you desire, the Cook Islands has it all.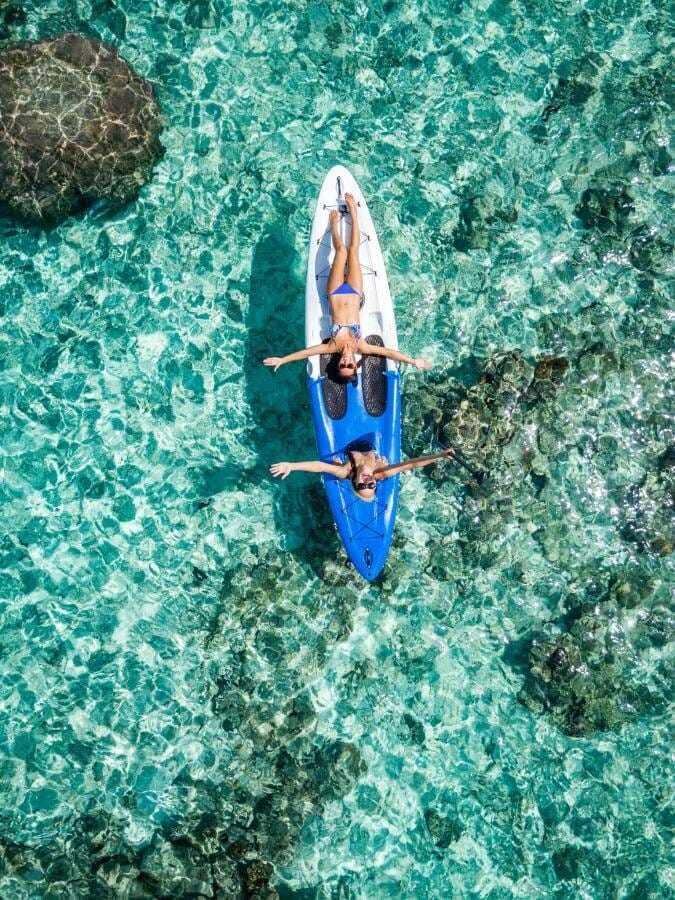 The Rarotongan Beach Resort & Lagoonarium
From first-class hotels and resorts to backpacker accommodation and even family friendly resorts and self-catering villas and bungalows, the Cook Islands offer stunning stays for every kind of budget. All of the major inhabited islands can be reached by flying Air Rarotonga and there are more than three daily flights between the main hubs, Rarotonga and Aitutaki.