FIJI.
Story and photos by Kelly Tang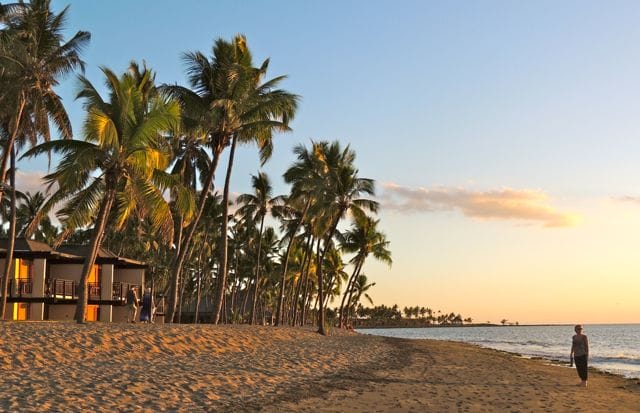 Denarau Island is situated on the main island of Viti Levu in Fiji and is the largest integrated resort complex in the South West Pacific. The area consists of eight resorts and residential properties and is in close proximity to Nadi airport (less than 10kms) and Port Denarau Marina, which is the gateway to Nadi Bay and the magnificent Mamanuca and Yasawa Islands.
Resorts operating on Denarau Island include the Sheraton Denarau Villas, Sheraton Fiji Resort, Westin, The Fiji Beach Resort & Spa, Sofital, Raddissson Blu, The Wyndham and The Terraces Resorts.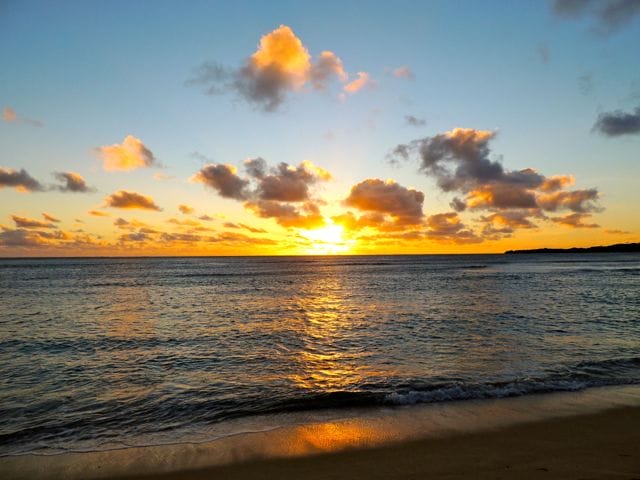 This month's featured resort is:
The Fiji Beach Resort & Spa (managed by Hilton)
This resort is set on 1.5 km of beach and is actually a small village in itself! Perfectly located for holiday makers to have everything at their fingertips including: various restaurants, café, shops, kids club, spa, tennis courts, water sports activities such as parasailing, jet ski riding, banana boat rides and kayaking, snorkeling and also scuba diving (organized via the front desk).
The beach is expansive but not the ideal swimming beach for me. Blue water and white sand is what I prefer but I am a little spoilt.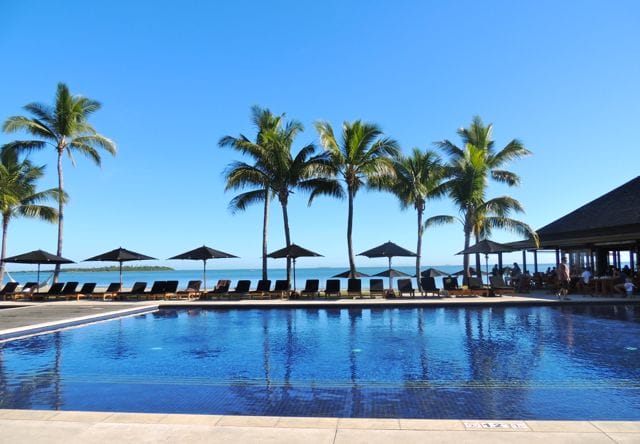 To make up for the lack of a great swimming beach the resort has a lovely palm lined pool complex, which includes an adult only pool. Much of our time was spent lounging here. The swimming complex offers several separate pools so kids can go nuts in their own areas without sending the book readers and sunbathers bonkers.
You need not leave the confines of this sprawling property and instead choose to spend the major part of the day by the pool and later in the afternoon enjoy Fiji's stunning sunsets while sipping cocktails on one of the resort's comfortable outdoor settings.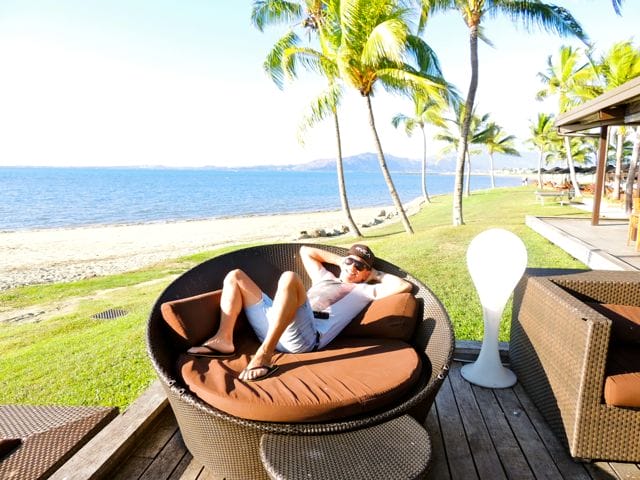 The resort offers many food options to appease all palates from sit down a la carte restaurants to takeaway options. We kept going back for their famous pizza they made at the café and would take it away and enjoy on our private balcony overlooking the ocean.
All the Denarau Island's resorts can be accessed along a walking path that follows the coast and is an ideal walking track for those that want to shake off those buffet calories.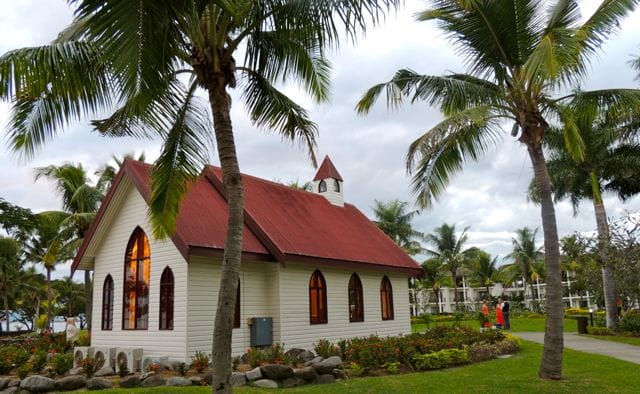 The marina is only a short drive from the resort and offers a range of cool, hip restaurants and bars and is a great option for a night out. I can highly recommend the ribs and corncob salad from the Denarau Marina Hard Rock Café. But be warned, if a 'Village People' song comes on while you're dining then be prepared to get up and jive!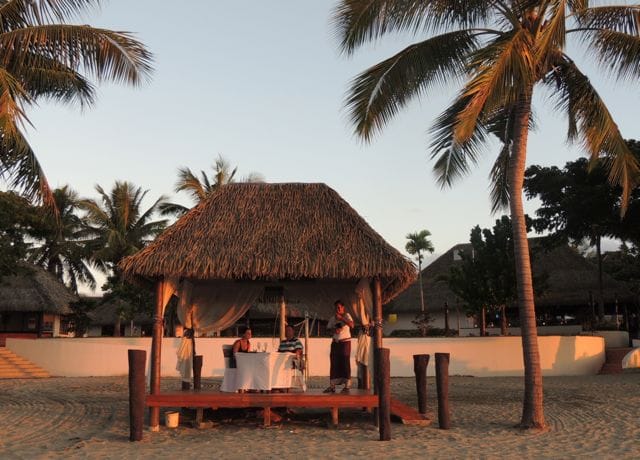 For families wanting to entertain the kids or need a break, a Kids Club is available and offers a large range of activities to keep them endlessly entertained.
On the other hand, you can indulge in a massage overlooking the sea or choose from an array of treatments at the award-winning Pevonia Concept Spa.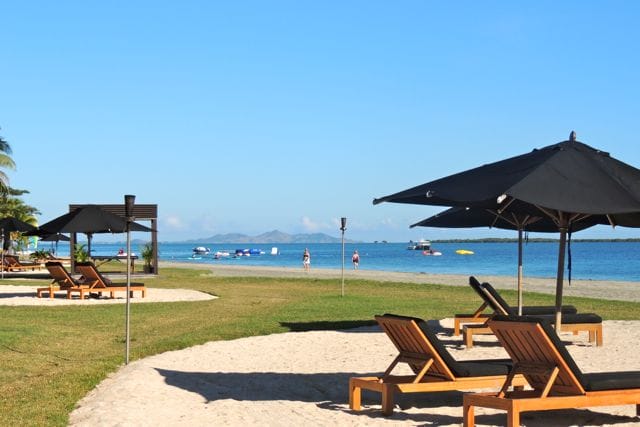 If you feel the urge to discover all Fiji has to offer then close by is the Denarau Marina, which is where you can board a vessel and in a short time you'll be island hopping and day tripping to some of Fiji's finest islands.
A highlight for me was an afternoon at the renowned Denarau Golf course. The course is located just five minutes away and is a sensational 18-hole championship golf course and it's here I lost a couple, a few, ok I lost six balls scored an amazing birdie a lucky par and other holes I will not mention.
The friendliness of the local Fijians and their warmth and calm nature has left a lasting impression on me. I'm certain there is not a friendlier race in the world! Smiles and 'bulas' are mandatory.
BULA VINAKA!!