Bali has become a famous holiday destination, seeing a vast and sudden increase in popularity these past 25 years. The Indonesian island, just 5,780 km in size, is of particular interest thanks to its unique, rich culture, friendly locals, surf, excellent weather and gorgeous, diverse scenery. In summary, I'd say Bali is that typical tropical experience with a twist; the twist being the indelible little idiosyncrasies in the landscape and culture that make Bali both a place of relaxation but also one of exciting foreign exploration.
I was immediately hooked by Bali when I first went there in 2004. I haven't since been able to shut up about the place to anyone who asks. Due to a three day flight delay the first time around, I was blessed with free tickets to return the following September. With two visitations under my belt, here's what I deem the best bits, and the reasons one wants to go back… again, and again:
That tropical experience. Remembering Bali, I first think of the dense, humid air that carries hints of frangipani and the smoke from incense carriers, left in offering on the streets. I think of the huge contrast between the air-conditioned inside of my hotel room, to the blast of heat that hits you when you step outside. I'm then reminded of the 28 degree ocean, with it's colourful fish and (harmless!) sea snakes. Sarongs, fresh fruit, coconut and banyan tree's also spring to mind. If you're after that tropical experience, Bali ticks all the boxes.
The unique culture. Those incense carriers I mentioned (canang sari) are an indication of the unique Balinese culture, that which makes it memorable. Bali is a predominantly Hindu country. These daily offerings are seen smoking outside temples, shops and houses. They line the streets and smell glorious. They are made by Balinese Hindus in praise and prayer.
Art is omnipresent in Bali, where they make art out of the basics of everyday life, most of which seem to have an underlying spiritual offering.
I adore the quirky Balinese Gamelan music, which you'll often hear playing in restaurants and shops.  Balinese dancing is a must-see, a beautiful and gentle expression of Balinese nature. Dancers will often perform at hotels and local restaurants, where you may be invited to dance too!
The architecture, with the jagged outlines of roofs, and the detailed woodwork and tile that forms the buildings, demonstrates the great care and effort that goes into all that the Balinese do. There are some uniquely atmospheric temples to see in Bali. One of many that I visited was Besakih Temple, a lovely architectural illustration.
The landscape. Akin the culture is the varied landscape. Bali seems to have everything, from volcanoes (Kintamani, for one) to rice fields. Nusa Dua, the peninsular in the south of the island where I stayed, hosts a long, white-sand beach, and there are several more that form the perimeters. Amed black sand beach makes for an interesting contrast, a somewhat secret location in the North-East, also known for its great snorkelling and diving! I'll mention here that snorkelling is another must in Bali. My favourite spot was Tulamben Beach, where you can see an old ship wreck, surrounded by stunning coral gardens.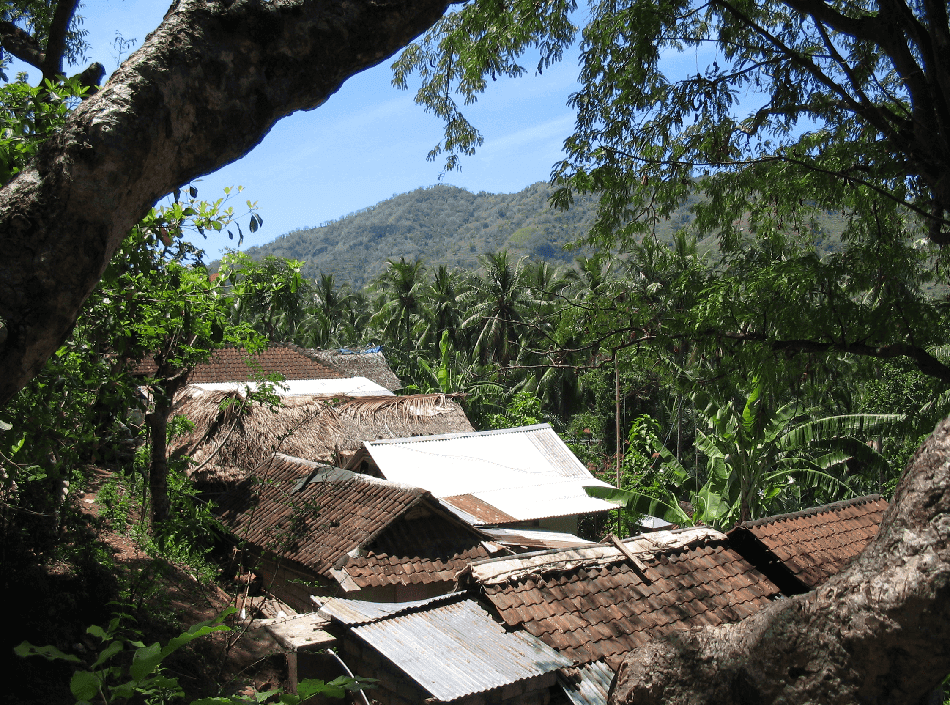 The food. I still get cravings for nasi goreng, a rice-based dish, and mei goreng (the difference being noodles). These are Bali's delicious signature dishes. Bintang is Bali's beer– a great one to cool off, whilst having a chat with the locals. There was always an abundance of fresh fruits available at breakfast. The Balinese cater well for Westerners. I've never had tastier banana pancakes than those at Shangri la, Candidasa! I'm putting it down to that care and effort prior mentioned, which leads me to–
The hospitality. The Balinese are warm, gentle and welcoming people. I found them to have a good sense of humour, and had a laugh with them on several occasions. They are generous and keen to share their culture. They provide comfortable and luxurious hospitality. I stayed at Peninsular Beach Resort in Nusa Dua, known for it's enclave of 5 star resorts stretched along the white sand of the southern coast. Here, I enjoyed morning walks along the beach and afternoons by the pool. On more adventurous days, I dabbled in water sports: jet skis and banana boats. A ride on a glass bottom boat took me to Turtle Island, where I dodged turtles in their attempts to nibble my toes!
Shangri la Resort in Candidasa, on the East coast, provided a quainter, more serene experience. Resting on the edge of a large freshwater lagoon, I took walks in the town, perusing local shops.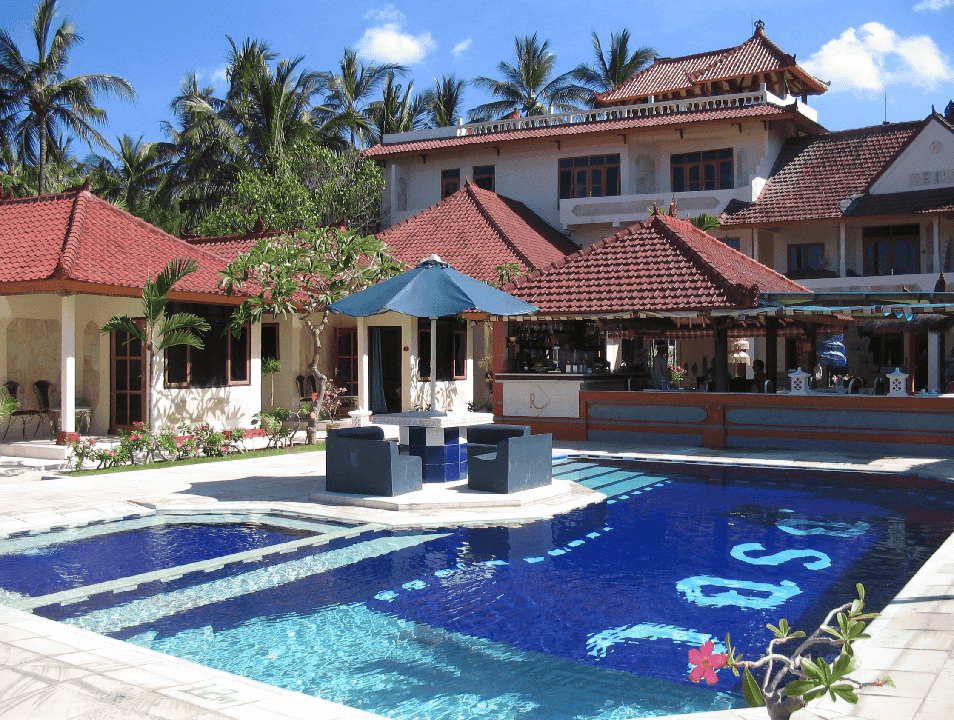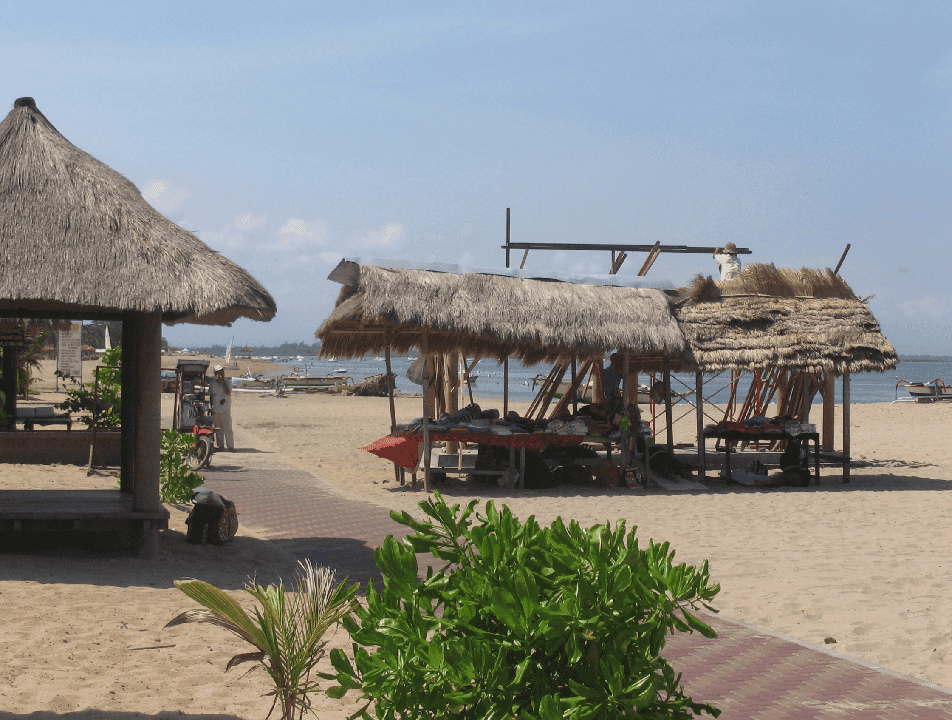 The arts and crafts. Bali is known for it's woodwork, textiles and paintings. Ubud is Bali's artistic centre, where you can observe skilled artists as they carve, weave and piece together exquisite items of uniquely crafted silver jewellery. A perk to Bali, as with many South-East Asian countries, is the affordability of it all- especially if you barter! You can support the locals through purchasing their work without hurting your wallet.
The adventure. I loved the contrast between relaxation and adventure. Whilst I spent a good handful of days quietly soaking up the culture, I found there was also an enormous amount of fun to be had. The Elephant Safari Park in Taro is a must, which we coupled with white-water rafting down the Ayung River, amidst the rainforest. If slides are your thing, Bali's Water Bomb is one of the best waterparks in the world. Bali is also known for a handful of good surf spots, particularly along the sandy south-west coast.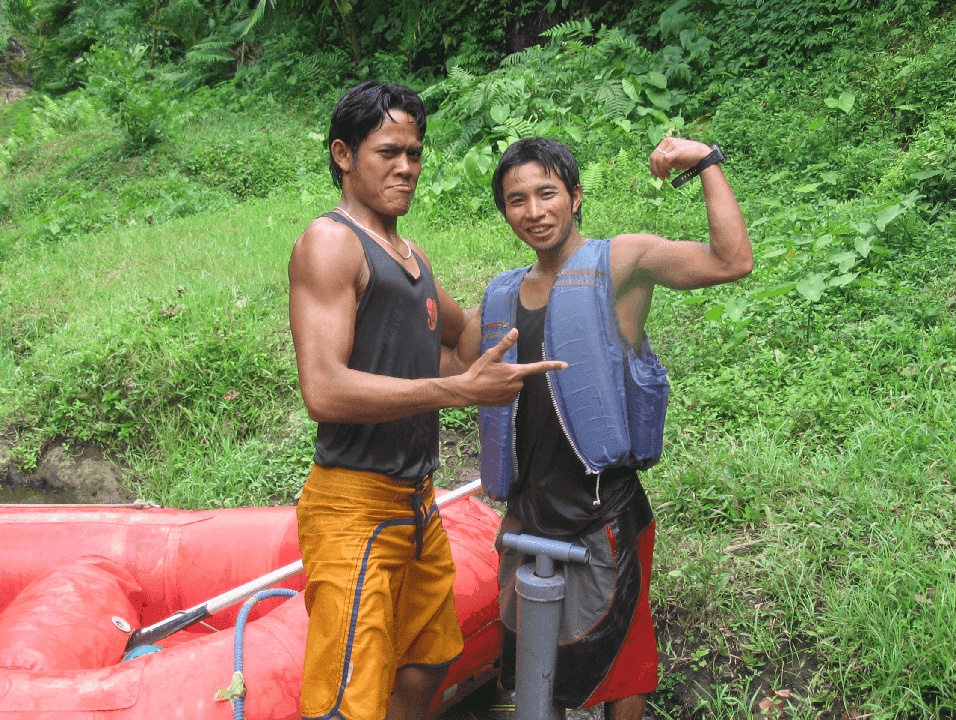 Bali was as close to paradise as I feel I've ever gotten; the entire experience encompassed me. The richness of the sites and smells left a profound impression on my senses. Just two weeks on this beautiful island, and I returned feeling deeply rejuvenated, which is what a holiday should do.
Where to stay: