The myriad of tourist attractions in Bali can easily overwhelm first-time visitors. But, here are five things on the island that any newcomers shouldn't miss Words: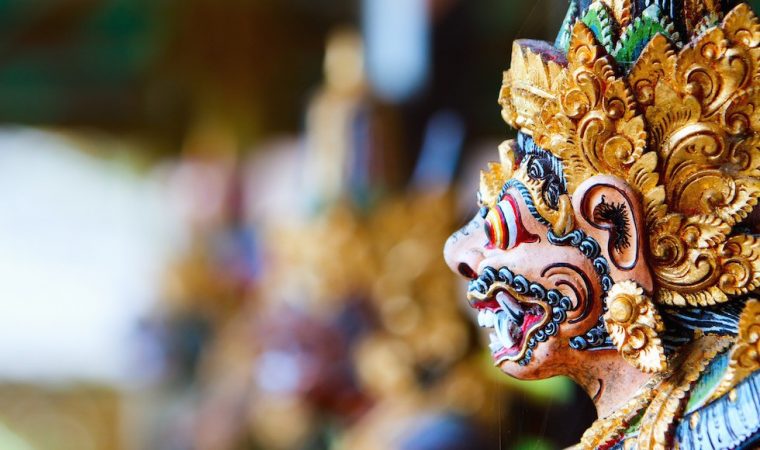 #1. Kecak dance
Kecak Dance is the most dramatic and unique Balinese dance, and a trip to Bali will be less than ideal without experiencing this grand and mystical performance first-hand. In a nutshell, Kecak Dance is typically performed by no less than 150 people. It is a combination of drama and dance, adopting the epic Ramayana. The dance is always performed just before sunset for a good reason—the ruby-red splendor of the setting sun to visually serenade the dance. And as the story unfolds, the lights from torches add magic to the chants and the delicate limbs of the dancers. Garuda Wisnu Kencana in South Kuta is one of the best places to enjoy Kecak dance. There are Aston Ungasan Hotel & Convention Center, The Beverly Hills Bali and Harris Hotel Bukit Jimbaran for some of the accommodations near the location.
See Also
What To Do & Where to Stay in Sanur, Bali
#2. The Ultimate Splash
For a fun splash-filled day and adrenaline-pumping slides, you can do no wrong for opting for Waterbom Park. Located in Jalan Tuban in Kuta, Waterbom Bali offers nine extraordinary rides. They are truly challenging and are sure to be unforgettable. Waterbom Bali is home to Constrictor, the longest tube-shaped slide in the world. There are also extreme slides, like Boomerang and Climax. No wonder Waterbom Bali is dubbed The Best Waterpark in Asia. Garden Beach Resort and Adhi Jaya Hotel are two of the hotels located near the waterpark.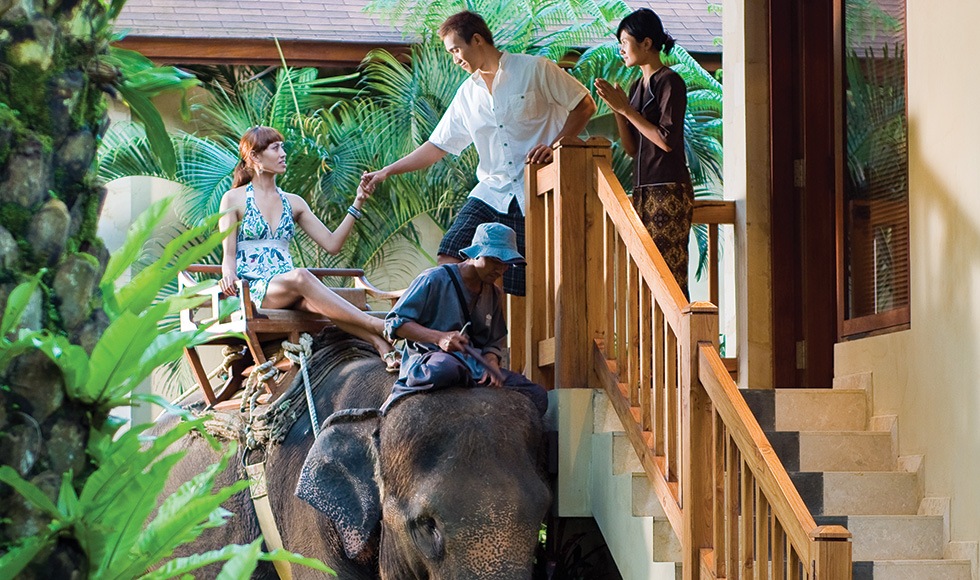 #3. On the Back of a Gentle Giant
Soaking in the soothing greenery while sitting atop a friendly elephant should be in your agenda before and after frolicking at the beach. At Elephant
Safari Park in Ubud, managed Bali Adventure Parks, the smart and gentle elephants are unlike any other—they can even paint! The park also has lodges where you can crash in and be greeted by a giant funny face of an elephant appearing at your window in the morning.
#4. Under the Sea Moment
Bali offers some of the best locations for snorkeling and diving, either for a family or for more experienced divers. Sanur Beach is one of the best places for snorkeling due to its gentle waves and clear water. It is an ideal starting point for going to Nusa Penida Island or Lembongan Island. You can easily find snorkeling instructors in Bali with varied rates. Sanur Beach Hotel is an affordable hotel to stay in, as well as Puri Sading and Puri Santrian. Another location to visit is Tulamben in the northeast of the island. The place is the best place for snorkeling in Bali with its black-sand seabed and hundreds of schools of beautiful fish, including lion fish, scorpion and blue-spotted stingray. Matahari Resort and Blue Hill Resort are some nearby accommodations.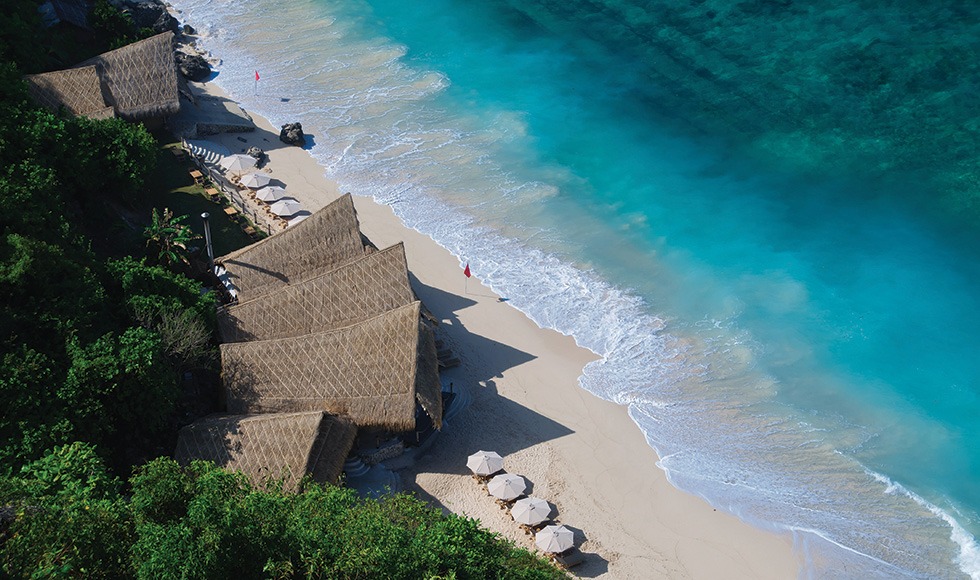 #5. Surfs Up!
Bali and surfing are a match made in heaven. For first time visitors to the island, you can take on a surfing lesson at Balangan Wave Surf School in Uluwatu and revel in a captivating day riding the waves. You can spend the nights at either Balangan Paradise or Aman Gati Hotel during the holiday.
Alternatively, Dreamland Beach is a 100-meter stretch of white sandy beach leaning on a white stone cliff. You can take on a surfing lesson from Padang Padang Surf Camp, and stay at one of the many hotels in the area.
Where to stay: