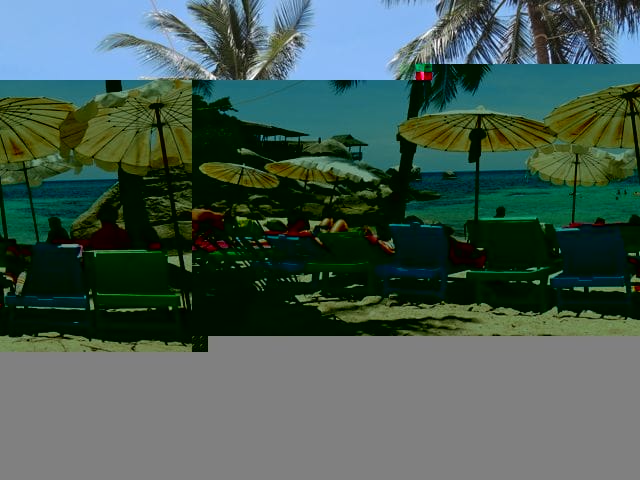 KOH TAO ISLAND, THAILAND
By Kelly Tang
Mix equal parts Caribbean and Hawaii, add a dash of the Maldives, a sprinkle of the Greek Islands and then slowly mix in equal parts of Jamaican sun and spirit. Slowly shake, serve chilled and enjoy this exotic South East Asian cocktail called 'Koh Tao'.
Only two hours on a comfortable ferry ride from Koh Samui and we arrive in one of Thailand's most beautiful and serene islands. No global financial crisis here. The ferry was full to capacity and upon disembarking it was a like a crowd of screaming traders at the stock exchange. Manic resort representatives and taxi touts all competing for business waving signs with names of hotels looking for their human cargo amongst a sea of faces.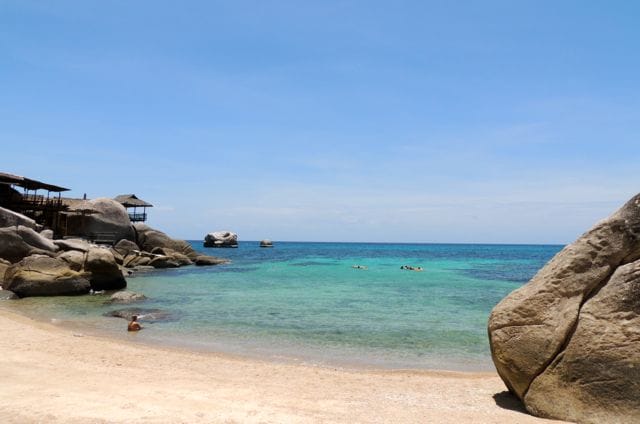 Very quickly the mob dissipates and Koh Tao returns to its very chilled and relaxed self again.
Koh Tao is 21sq kms in size and has a huge variety of accommodation ranging from backpackers to the very best five star resorts. The island is sprinkled with beaches, bars, cafes, restaurants, travel agents, dive shops and stores.
The atmosphere here in Koh Tao is relaxed, unpretentious and has a really cool vibe that makes you want to spend an eternity lying on the beach and letting go of any stress and tension.
When it comes to dining the island has something for everyone's culinary palates including cafes for budget meals and snacks in town to some wonderful romantic restaurants on the waters edge that can be easily accessed by a very user-friendly and charming walking path.
One tiny food outlet in town stood out for me and had me coming back on a daily basis. The portable pancake kiosk! My favourite combo was Nutella and shredded coconut drizzled with condensed milk.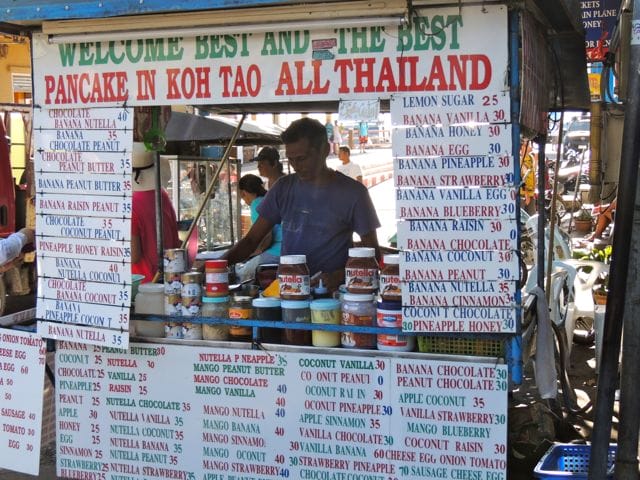 This Month's featured resort:
Set in the secluded western hillside corner of the island, the rustic Charm Churee resort is incredibly private with views that go on forever.
Accommodation is spread out from villas on the beach and rocks to others leading all the way up to the highest villa that we had the pleasure of staying in.
Exercise comes courtesy with this room, as the walk to the beach, restaurant and resort's facilities is a steep stroll down and then a testing climb back up. All worth it once you reach the top as you have worked off your meal and then get to admire the spectacular 180-degree view of the sparkling sea.
Our villa didn't have a television, which nearly caused a panic attack but I needn't have worried as we had breath taking water views from almost every room including the toilet and shower.
There is a variety of accommodation available at Charm Churee ranging from standard rooms to 3-bedroom villas with a pool overhanging the ocean. Charm Churee is not a resort for budget accommodation and luxury charges apply in the high season. Stay for any length of time and you will understand that it is money well spent.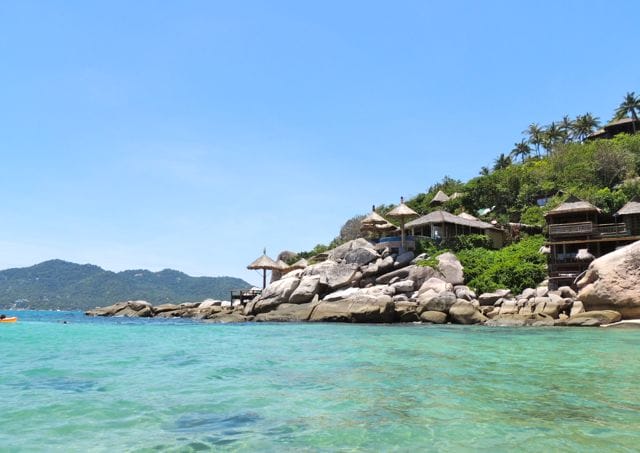 What made Charm Churee a standout for me were the private beaches. The most popular beach on the resort is Jansom beach and it cannot get any more secluded, private and beautiful. Set in a small protected bay it has a wide variety of tropical fish and corals and is ideal for snorkeling and diving.
There's a bar serving delicious food and cocktails on the beach and along with a spa/massage facility (which is set up just above the water's edge) makes you never want to leave.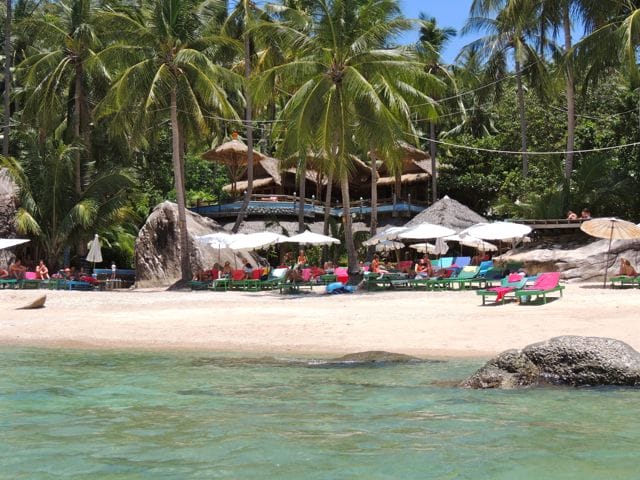 Many hours were spent on this beach and in no particular my activities included: swimming, drinking coconut shakes, reading, snorkeling, napping and eating. Bliss.
The resort's dive school is also located on Jansom Beach and is staffed by experienced divers and the dive shop has available the latest equipment and boats. Jansom beach is the ideal location to do your dive course.
There are three other private resort beach including the secluded Sainson Beach, which is accessible via a fifteen-minute coastal bushwalk round the bay.
Each private beautiful beach has its own personality but Jansom was my pick. From the first moment I set eyes on the colourful beach furniture and faded white cheesecloth umbrellas, I was hooked.
The restaurant is one of the many highlights at Charm Churee as it's set right over the water and you can hear and sometimes feel the sea lapping underneath you. It's like sitting on the bow of a ship. The food here is traditional Thai fare and is excellent.
Charm Churee is a truly unique experience. I absolutely loved the place and will definitely be back to be charmed once again.
TIPS:
If you hire a scooter or any vehicle, ensure you possess an international drivers license (travel insurance for accidents are not covered if you don't).
Koh Tao is renowned for it's diving and snorkeling
ACCOMMODATION:
www.paradisesonline.com
HOW TO GET THERE:
Jetset Travel Rosebay
www.jetsetrosebay.com